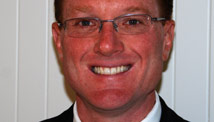 I remember the day as if it were yesterday. I was lying in my hospital bed anxiously waiting for another unwanted heart catheterization. I was questioning how this could be happening to me again.
After all, I was only 41 years old. I was in pretty good shape. I didn't smoke. I ate pretty well. Bad luck, bad genes, what was causing me to need a fifth heart procedure? It was easy to start feeling sorry for myself.
Then I thought about the book that I just finished reading for the second time since my last heart procedure that was sadly and inexplicably preformed just five months prior. It inspired me to pick up my iPad and search for the book's author Dr. Esselstyn.