David Kendall, M.D., is the chief scientific and medical officer of the American Diabetes Association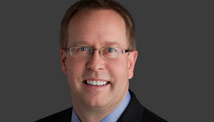 One of the most common misconceptions about diabetes is that the people who develop the chronic disease somehow brought it on themselves. Many believe that people develop type 1 diabetes because of eating too much sugar. Similarly, many believe that people develop type 2 diabetes as a result of overeating and being overweight or obese.
The simple fact is that both type 1 and type 2 diabetes develop as a result of both human factors (genetics and family history in particular) and environmental factors. Scientists have shown that certain genes predispose a person to develop diabetes, while a variety of environmental factors contribute to (or trigger) the development of diabetes.
Type 1 diabetes results when the body's immune system destroys the insulin-producing cells in the pancreas. Type 2 diabetes develops when the cells of the body become resistant to the effect of insulin, and the insulin-producing cells ultimately make less insulin than is necessary.
FULL POST