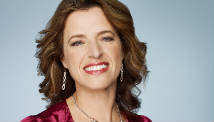 The Empowered Patient is a regular feature from CNN Senior Medical News Correspondent Elizabeth Cohen that helps put you in the driver's seat when it comes to health care.
While there's no ironclad way to keep hantavirus away, there are steps you can take to minimize the chances that it will hurt you or your family.
The virus is relatively rare: Only 602 cases have been reported in the United States since 1993, according to the Centers for Disease Control and Prevention. Recently, six cases of hantavirus were reported among people who visited Yosemite National Park in California. Two of those infected people died.
However, it's very deadly: About half of all people who get hantavirus die of it, according to the National Institutes of Health.
Though some people do get it from camping, such as the recent Yosemite cases, many more people contract hantavirus in their own homes, according to the CDC.
The virus is spread by rodent droppings and urine. Here are some tips from the CDC and NIH for keeping hantavirus at bay:
1. Seal holes inside and outside your home to keep rodents out.
2. Trap rodents around your home.
3. While camping, sleep on ground cover and a pad.
4. When opening an unused cabin, open all doors and windows. Leave for 30 minutes, and when you return, spray disinfectant and then leave for another 30 minutes.
5. Know the signs: Early symptoms include chills, fever and muscle aches. Within one or two days, it becomes hard to breathe.