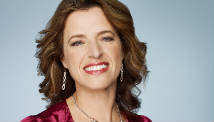 The Empowered Patient is a regular feature from CNN Senior Medical News Correspondent Elizabeth Cohen that helps put you in the driver's seat when it comes to health care.
This week during the Republican convention the Empowered Patient has been putting Mitt Romney's health care plan under the microscope, examining what it means to various groups of American patients.
Earlier this week we looked at Romney's ideas on preventive care, helping people with pre-existing conditions get insurance, and aiding seniors who get stuck in the prescription drug donut hole. We also did a fact-check on Paul Ryan's Medicare comments in his convention speech.
Now, we're looking at Romney's plans for helping middle class Americans buy health insurance. According to a 2009 study by the Kaiser Family Foundation, 11 million uninsured Americans came from the middle class, or nearly a quarter of the nation's total uninsured.
Most middle-class Americans - nearly three out of four - are insured through their employers, according to the report. For the one out of four who are not, it's become more and more expensive to buy health insurance on their own. Between 2000 and 2008, health insurance premiums grew three times as fast as wage increases.
Romney has vowed to repeal Obamacare, which, starting in 2014, gives middle class Americans subsidies to help them purchase a policy. For example, a 40-year-old with a family of four making $50,000 would receive a tax credit of about $8,745 towards a policy costing $12,130, according to the Kaiser Family Foundation subsidy calculator.
Romney says he will take steps to make insurance less expensive and give Americans more buying power.
"Mitt Romney will institute reforms that control the cost of health care, so that all Americans will be able to afford the coverage they need," Romney spokeswoman Andrea Saul told CNN in an e-mail.
One reform would be to allow people to buy insurance in other states.
"I want these individuals and businesses to be able to buy insurance across state lines to get the best deal they can get anywhere in the country," Romney said in a speech in June in Florida.
Romney's website outlines other reforms: Allowing individuals and businesses to buy insurance as a group to get more bargaining power, for example, and allowing money in health savings accounts to be used towards purchasing premiums.
In 2006, as governor of Massachusetts, Romney signed into law a health care plan that, like Obamacare, provides subsidies for purchasing health care. While running for president, Romney has said each state should be allowed to choose a plan that's right for them.
"We gave people a premium support program," he said in a speech at the University of Michigan in May. "[States] will have flexibility to deal with the uninsured in the way they think best... There will be different alternatives chosen."