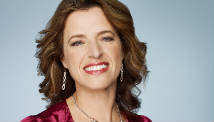 The Empowered Patient is a regular feature from CNN Senior Medical News Correspondent Elizabeth Cohen that helps put you in the driver's seat when it comes to health care.
This week during the Republican convention the Empowered Patient has been putting Mitt Romney's health care plan under the microscope, examining what it means to various groups of American patients.
Earlier this week we looked at Romney's ideas on preventive care, helping people with pre-existing conditions get insurance, and aiding seniors who get stuck in the prescription drug donut hole. We also did a fact-check on Paul Ryan's Medicare comments in his convention speech.
Now, we're looking at Romney's plans for helping middle class Americans buy health insurance. According to a 2009 study by the Kaiser Family Foundation, 11 million uninsured Americans came from the middle class, or nearly a quarter of the nation's total uninsured.