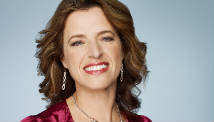 The Empowered Patient is a regular feature from CNN Senior Medical News Correspondent Elizabeth Cohen that helps put you in the driver's seat when it comes to health care.
This week during the Republican National Convention the Empowered Patient has been putting presidential nominee Mitt Romney's health care plan under the microscope, examining what it means to various groups of American patients.
Earlier this week we looked at Romney's ideas on preventive care, helping people with pre-existing conditions get insurance, and aiding seniors who get stuck in the prescription drug donut hole.
Today we're fact-checking vice-presidential nominee Paul Ryan's statements about Medicare in his speech Wednesday night at the convention in which he called Obamacare "the greatest threat to Medicare."
According to Ryan, President Barack Obama's administration "didn't have enough money" to fund health care reform, "so they just took it all away from Medicare. Seven hundred and sixteen billion dollars, funneled out of Medicare by President Obama."
Politifact.com, a non-partisan fact-checking group, called this claim "mostly false" on their truth-o-meter.
"Neither Obama nor his health care law literally cut funding from the Medicare program's budget," according to Politifact.
Factcheck.org, another non-partisan group, said Ryan used a "false line of attack."
"Medicare's money isn't being taken away," they wrote.
According to both websites, the $716 billion reductions in Medicare spending comes from reductions in future growth in the program that are mainly aimed at insurance companies and hospitals, not beneficiaries.
Factcheck.org notes that Ryan himself proposed keeping most of these same spending cuts in his own budget proposal.
Some senior citizens who've chosen Medicare Advantage would likely see "a small change in their benefits," according to factcheck.org. Medicare Advantage plans are Medicare plans run by private insurers. Started under President George W. Bush, Medicare Advantage has become more expensive than traditional Medicare, and Obama's health care reform law calls for eliminating the extra payments.