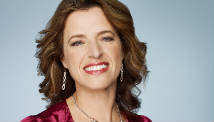 The Empowered Patient is a regular feature from CNN Senior Medical News Correspondent Elizabeth Cohen that helps put you in the driver's seat when it comes to health care.
This week during the Republican convention I'll be putting Mitt Romney's health care plan under the microscope, examining what it means to various groups of American patients.
Monday we dissected Romney's ideas to help Americans afford preventive care. Tuesday we looked at his plan for helping people with pre-existing conditions get insurance. Now, we'll examine Romney's plan for filling the Medicare donut hole.
The Medicare donut hole is a coverage gap for seniors who take prescription drugs. In 2009, prior to Obamacare, seniors received help from Medicare when they spent up to $896 on prescription drugs, after which they received no help and had to pay for prescription drugs 100% out of their own pockets. Then, after spending a total of $4,350 on prescriptions, government assistance kicked back in again. This gap when seniors had to pay for their drugs on their own is called the "donut hole."
As of August 2012, seniors saved more than $4.1 billion because of this change, according to the U.S. Department of Health and Human Services.
The Affordable Care Act, also known as Obamacare, makes it so seniors will get discounts on drugs while they're in the donut hole.
Romney has vowed to repeal Obamacare, which means the donut hole would re-open again and seniors would not receive the drug discounts.
Romney spokeswoman Andrea Saul said reversing the Affordable Care Act would help seniors in a way that is much bigger than the donut hole. She said Obamacare "cuts" $716 billion out of Medicare, and therefore threatens the entire Medicare program.
"The changes made by President Obama, most importantly the $716 billion in cuts that put the very viability of the program at risk, will be undone," she wrote in an e-mail to CNN.
Whether Obamacare cuts $716 billion from Medicare has been hotly debated. Democrats call the $716 billion worth of changes "savings," not cuts. Whichever they are, two non-partisan fact-checking groups say the changes won't have much of an impact on seniors.
The non-partisan group factcheck.org says Obamacare "doesn't take a dime out of the hospital insurance trust fund." The fund pays for services such as inpatient hospital care, skilled nursing facility care, home health care, and hospice care.
Politifact.com, another non-partisan group, agreed, saying, "Neither Obama nor his health care law literally cut funding from the Medicare program's budget."
Instead, the cuts (or savings) bring down future health care costs, "mainly aimed at insurance companies and hospitals, not beneficiaries," according to the organization.