Dr. Anthony Youn is a plastic surgeon in metro Detroit. He is the author of "In Stitches," a humorous memoir about growing up Asian-American and becoming a doctor.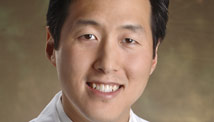 Two days ago, I saw a commercial for Jenny McCarthy's show, "Love in the Wild." I suspect that I'm not the only physician who's happy to see her host this dating program.
It's a better alternative than the role she's held for the past several years: health care adviser.
For years, celebrities have acted as health advocates in the media. Most have limited themselves to pitching products. Wilford Brimley, a diabetic, acted as a spokesperson for Liberty Medical and their at-home diabetes treatments. Larry King has publicly endorsed Garlique, a garlic supplement that could help people with high cholesterol. More recently, soap star Lisa Rinna has endorsed Depends adult undergarments, even wearing them on the red carpet for charity.
FULL POST