Anthony Youn, M.D., is a plastic surgeon in metro Detroit. He is the author of "In Stitches," a humorous memoir about growing up Asian American and becoming a doctor.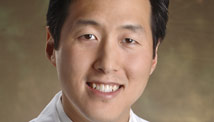 Full disclosure: I have no complaints about how much I make.
But many other physicians are not as satisfied - a recent study by Medscape revealed that 49% of doctors believe they're not fairly compensated. Of primary care physicians, this percentage increases to 54%.
It's no myth that doctors are some of the highest paid professionals in the country. So why are they complaining?
It's likely because of situations like Dr. Peterson's.

Dr. Peterson is a plastic surgeon whom I worked with during my residency. A kind, competent physician, his new, fledgling practice consisted of reconstructive surgery. He treated women with breast cancer, paraplegics with pressure sores, and burn patients.
I was the on-call plastic surgery resident one night when a 42-year-old man - let's call him Dave - was brought into the hospital at 3 a.m. He had fallen off a roof while intoxicated. Dave broke several bones in his face and shattered his lower leg.
I stumbled out of bed and met Dr. Peterson in the ER, where we spent the next three hours assessing Dave's injuries and repairing his lacerations. Five days later Dr. Peterson and I performed an eight-hour operation, reconstructing his broken facial bones and performing a muscle transfer to help heal his fractured legs. For the next two months, we visited Dave in the hospital each and every day, changing his bandages and making sure he healed properly.
Not once did Dave thank Dr. Peterson for his care.
Instead, Dave took more than $3,000 from him.
Close scrutiny
Quite possibly no other occupation in the country receives such attention regarding the income its members receive. And that's not a new trend - more than 70% of respondents of a survey published in the 1985 American Journal of Public Health believed doctors were overpaid.
The Medscape survey found the average physician compensation now ranges from a high of $315,000 for orthopedic surgeons to a low of $156,000 for pediatricians. Sounds pretty good right?
Consider that physicians must complete at least four years of college, four years of medical school, and between three to eight years of residency training prior to becoming a real, practicing doctor. Many physicians don't start earning "doctor-level" salaries until they are well into their 30s.
A 2009 survey by U.S. News found the typical medical student graduated with $141,132 in debt. The graduates of some schools averaged more than $200,000 in loans.
So how do doctors' salaries compare with other well-paying professions?
According to the Bureau of Labor Statistics, the average computer and information system manager earns $125,660 per year. The average lawyer makes $130,490 per year. Orthodontists take home $204,670. The New York Times recently reported the average base pay for managing directors at Morgan Stanley is $400,000. At Goldman Sachs, it's $600,000. The average salary of an NFL player is $1.9 million. NBA players average $5.15 million per year.
Just for putting a ball in a hoop.
When you consider these numbers, the thought of pediatricians making $156,000 a year doesn't seem unreasonable. They often see 50 patients per day, answer our calls at all hours, and keep our kids healthy.
What about critical care physicians? They average $240,000 a year, but are responsible for keeping the sickest of us alive. One-quarter of critical care physicians spend more than 65 hours per week with their patients, not including time doing paperwork.
Unlike most other professions, there is a ceiling to what most doctors can earn. Physician compensation is tightly controlled by the government and insurance companies. Medicine is also the only profession where its members are required to sometimes work for free.
No return on investment
Which brings us back to Dave.
Three months later, I accompanied Dr. Peterson in his clinic to see Dave for a follow-up appointment. Dr. Peterson seemed a bit distracted. At the end of the visit I found out why.
"I'm glad you're doing so well, Dave," said Dr. Peterson.
"Yeah, I'm really happy with how things have turned out," he replied.
"So Dave, this is a little awkward for me, but I need to ask you something. Two weeks ago your insurance company sent you a check for $3,200 to forward to me for all my surgical and office fees."
"Yeah, so?"
"Well, um," Dr. Peterson stuttered. "We never received it from you."
"No, you didn't. I cashed it and spent it."
"Dave, why would you do that?"
"I figured you're a rich doctor. I need the money more than you."
What do you think? Are doctors being underpaid? Tell us in the comments below.