Anthony Youn, M.D., is a plastic surgeon in metro Detroit. He is the author of "In Stitches," a humorous memoir about growing up Asian American and becoming a doctor.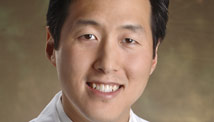 Full disclosure: I have no complaints about how much I make.
But many other physicians are not as satisfied - a recent study by Medscape revealed that 49% of doctors believe they're not fairly compensated. Of primary care physicians, this percentage increases to 54%.
It's no myth that doctors are some of the highest paid professionals in the country. So why are they complaining?
It's likely because of situations like Dr. Peterson's.
FULL POST