Editor's note: Dr. Charles Raison, CNNhealth's mental health expert, is an associate professor of psychiatry at the University of Arizona in Tucson.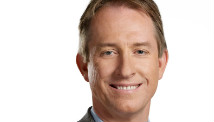 Between kids banging their heads in sports and soldiers banging their heads in battle, traumatic brain injury (TBI) gets a lot of press these days.
Sadly, TBI is very common, occurring in 1.7 million people annually in the United States, according to the Centers for Disease Control and Prevention. The condition ranges in severity from mild concussions with no long-term consequences to severe brain damage leading to coma and/or death.
Now Hollywood is entering the national discussion about TBI with "The Vow," a movie inspired by real events that tells how a tragic case of TBI nearly destroyed the love between a married couple.
In the film, a recently married young couple is in a catastrophic car accident that leaves the wife with serious brain damage. She has completely forgotten the past five years of her life.
Because she met her husband more recently than that, he is now a complete stranger to her. He remains devoted, but she is confused: How could she have agreed to share her life, and her bed, with someone she has no memory of ever meeting? Still, the husband is determined to get his wife back, and they try to date again in hopes of reigniting the fire of love.
Classic example of Hollywood's preposterous take on life, right? Never could have happened... except that it sort of did. In fact, many basic facts of the movie are based on the true story of Kim and Krickitt Carpenter. And this highlights a key point about medicine.
If I've learned anything in my several decades as a doctor it is that the human brain and body are stranger than fiction. If you can imagine it, it's probably happened, and a lot of things you'd never imagine have happened, too.
In fact, memory loss is quite common following a traumatic brain injury. It typically takes one of two forms.
Anterograde memory loss is the more common of the two. This type of memory loss is characterized by an inability to form new memories for a period of time after the injury.
Retrograde memory loss is less common. When this occurs, a patient becomes unable to access memories for things that have occurred prior to the head trauma. Usually this period of "lost time" is brief. But in unusual cases people can lose a year or more of memories, which accounts for the Carpenters' story.
Where "The Vow" wanders from reality is in downplaying the fact that any episode of TBI bad enough to cause severe amnesia is likely to do a lot of other bad things to a person, too. As a People.com article from 15 years ago makes clear, re-stoking the Carpenters' lost romance had at least as much to do with coping with changes in Krickett's personality as it did with her lost memories.
Like most people with significant brain trauma, she wasn't the same person after the accident that she was before, and the changes weren't all for the good.
The most famous case in history of TBI changing a person's character occurred in 1848 when an extremely organized, loyal, perfectionist and hard working railroad crew foreman named Phinneas Gage had much of the front part of his brain blown off by an iron tamping bar that shot straight through his head in an unfortunate accident. Remarkably Gage never lost consciousness despite people being able to see daylight through his head as they carried him to a nearby hotel.
Gage made a remarkable recovery, but over time his acquaintances begin to notice strange things. Gage became lazy, slothful, irritable, impulsive and sloppy. He drank and spent his money on prostitutes. He lost his job and wandered down into the lower reaches of society, surviving on the good will of those who knew his plight.
So in this regard, "The Vow" doesn't do justice to the terrible truth of TBI - that it frequently robs people of who they were, not just in memories, but in thoughts, feelings and behavior.
And yet, sometimes memory loss itself can raise issues of profound philosophical importance. Years ago I had a patient with a most remarkable story, full of theological implications. Let's call him Carlos.
He came from a small town in Arizona in the years when gangs were first making their entry onto the American scene. As a teen he fell in with one of these early gangs, became violent and engaged in petty crimes. Then, at age 18, he had a powerful religious conversion and became a born-again Christian. He replaced his switch-blade with a Bible and his life of crime with enrollment in the local junior college.
One hot summer's day, while at a picnic with his church group, he dove off a bridge into shallow water and crashed his head into the mud at the bottom of the river. Friends fished him out and rushed him to the nearest hospital where he remained unconscious for the better part of a day.
When he came around he appeared remarkably normal, except for one striking fact. Like the heroine in "The Vow," or Krickitt Carpenter in real life, he had a powerful case of retrograde amnesia stretching back over a year and a half that left him with a very patchy sense of what had happened to him during this period.
What he especially couldn't remember was his powerful conversion experience. He was confused by how he knew so much about the Bible, and despite persistent efforts by his former parishioners, he never again "caught fire for the Lord", as he put it. But neither did he return to his life of crime. He continued in junior college and grew up to be an electrician, a married man and eventually a city council member in his small community. Yet his wife never had any luck getting him to go back to church, other than Christmas and Easter.
What this story highlights is that more than any other injuries, those to the brain raise questions most of us would rather ignore. Did my patient lose his salvation? Did the accident change his soul? How can there be a soul if it can be so radically changed by a bump on the head?
No one has answers to these questions. But if there is any slight recompense to the frequently catastrophic consequences of a TBI, it is that the condition reminds us how precious our properly functioning brains really are.