Editor's note: Dr. Charles Raison, CNNhealth's mental health expert, is an associate professor of psychiatry at the University of Arizona in Tucson.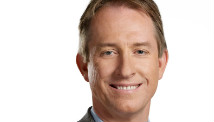 Between kids banging their heads in sports and soldiers banging their heads in battle, traumatic brain injury (TBI) gets a lot of press these days.
Sadly, TBI is very common, occurring in 1.7 million people annually in the United States, according to the Centers for Disease Control and Prevention. The condition ranges in severity from mild concussions with no long-term consequences to severe brain damage leading to coma and/or death.
Now Hollywood is entering the national discussion about TBI with "The Vow," a movie inspired by real events that tells how a tragic case of TBI nearly destroyed the love between a married couple.