Lisa Shives, M.D., is the founder of Northshore Sleep Medicine in Evanston, Illinois. She blogs regularly on The Chart. Read more from her at Dr. Lisa Shives' Sleep Better Blog.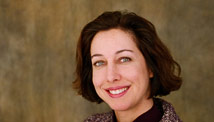 This week, a study was presented at the American Stroke Association's International Stroke Conference that caught my eye.  It's a small study that adds further evidence to what most sleep experts already know - that obstructive sleep apnea (OSA) is linked with a high risk of having silent strokes.
OSA is the most common form of sleep apnea, according to the National Institutes of Health.  More than 12 million Americans are believed to suffer from this sleep disorder. People with sleep apnea stop breathing for 10 to 20 seconds or longer and this can happen at least 20 to 30 times an hour. 
In this new study, researchers at Dresden University in Germany, looked at silent strokes and the prevalence of OSA in 56 patients who had been hospitalized for a major stroke.

What's the difference between a major stroke and a silent stroke?  Silent strokes are usually only detected by imaging the brain with an MRI and/or CT scan which can show areas of damage even though the person was not aware of an obvious neurological deficit at the time of the scarring.
Silent strokes have been linked to an increase risk for a major stroke. Therefore, if we can establish and then eliminate risk factors for silent stroke, theoretically, we can prevent major strokes that kill and disable.
The stroke victims in the study were broken into two groups: Those who had evidence of silent strokes and those who did not.  They also looked at those who had evidence of chronic damage to the small blood vessels in the brain and those who did not.  They wanted to see if OSA was more prevalent in those with silent stroke and chronic vascular damage.
Ninety-one percent of the study's patients had obstructive sleep apnea, identified by an overnight sleep test.  This is an extremely high prevalence rate for OSA if we consider that the rate for general population of middle age and older adults is 20 to 25%.
Unfortunately, this high prevalence rate makes it difficult for researchers to study the question that most interests them: Is OSA a predictor and possibly contributing cause of silent stroke?
Almost everyone in the study had OSA, whether they had evidence of silent stroke or not, so it's hard to say that OSA is an independent predictor of silent stroke.  OSA is not only a risk factor for major stroke, but can be a consequence of stroke. Therefore, we cannot assume that OSA preceded the major stroke or the silent strokes.
All limitations aside, this study looks at important questions. Obstructive sleep apnea is still an under-diagnosed disorder, and given the strong association with stroke, it behooves researchers to uncover any links between the two.
Here's some more on sleep apnea:
OSA is defined as a collapse of the upper airway that occurs when the tissues in the throat relax with sleep.   When the soft tissue in the back of the throat is relaxed, it can block the flow of air.  This leads to a drop in oxygen, a rise in carbon dioxide, an increase in adrenalin, an increase in blood pressure and an increase in arousals from sleep that can be so brief that the patient is unaware of them.
OSA is significant if it occurs more than 5 times per hour and is associated with daytime sleepiness, cognitive dysfunction, hypertension, and cardiovascular disease.
Even in the absence of associated symptoms or diseases, if you stop breathing more and 15 times per hour, it's considered unhealthy and treatment is recommended.  Moderate-to-severe OSA increases the risk not just of stroke, but also heart disease, high blood pressure, diabetes and obesity.
Those who are overweight or have a small throat are at greatest risk.  Men are twice as likely as women to have OSA, but after menopause that gender difference disappears and women are just as likely to have it.  This could be one of the reasons why many women who had no previous trouble with sleep find that during and after menopause, their sleep is plagued with frequent awakenings.
It is important to keep in mind that children and teenagers can have OSA too, often due to enlarged tonsils and can be misdiagnosed with behavioral, learning and psychiatric disorders when the root of the problem is actually something as easy to diagnose and treat as sleep apnea.
The good news is that one overnight sleep study, whether in a sleep center or at home, can easily detect apnea. There are several effective types of treatment including continuous positive airway pressure (CPAP), mandibular advancing devices and Provent, a new therapy that can stent the airways using non-mechanical airflow resistance.