Lisa Shives, M.D., is the founder of Northshore Sleep Medicine in Evanston, Illinois. She blogs regularly on The Chart. Read more from her at Dr. Lisa Shives' Sleep Better Blog.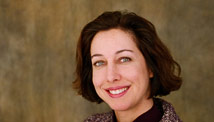 Patients often come to me with symptoms they describe as "fatigue" or "tiredness." The first task is to tease out exactly what they mean. To a sleep doctor, fatigue and tiredness usually mean the body needs or wants to rest, whereas "sleepiness" suggests that the mind wants to rest.
Patients with any pain syndrome often come in complaining of fatigue or tiredness. Their bodies have trouble falling and staying asleep. Sleep and pain are both ultimately controlled by the central nervous system. Poor sleep and pain form a vicious cycle - uncontrolled pain makes sleep difficult (if not impossible) and, in turn, the resulting poor sleep makes it more difficult to adequately control the pain.
Most physicians know very well that poorly controlled pain will cause difficulty sleeping. But they often don't think about the patient having a separate sleep disorder that may be fueling the pain.

For this reason, it is important for people with chronic pain to first have a thorough sleep evaluation in order to determine if there is an underlying cause. If a patient has something like sleep apnea or restless legs syndrome, then the diagnosis and treatment of these disorders can make a huge impact on  sleep and, as a result, on his or her quality of life.
Unfortunately, many times people with chronic pain syndromes do not have sleep disorders that are easily diagnosed, but they do have sleep disruptions of unknown origin.
They also tend to spend a lot of time in the light stage of sleep and have a characteristic, but non-specific, finding on their EEG (electroencephalogram, which measures the brain's electrical activity) during the sleep study. This finding is called "alpha intrusion." The cause of this particular brain wave pattern is not known, but it has been associated with different disorders that lead to chronic fatigue or chronic pain. There are no specific treatments that are aimed at alpha intrusions - we just try to treat the underlying pain syndrome and any primary sleep disorder that patients have.
The question remains whether sleep disturbances can actually lead to fatigue or pain syndromes. In fact, recent research has shown that people who complain that their sleep is disturbed or not refreshing have three times the risk of developing fibromyalgia. Fibromyalgia is poorly understood, but there is a specific pattern of musculoskeletal pain with the involvement of common anatomic sites, or trigger points, that can be tested on physical exam.
The persistent myalgia, or muscle pain, and the fatigue are thought to result from a disturbance in the functions of the central nervous system. Since sleep is a function of the central nervous system, it makes sense that the CNS dysfunction might start with sleep and then affect pain receptors and pain perception. And it is often the case that the healing can't really begin until the patient can get the right amount of good quality sleep.
The take-home message here is this: If you have chronic pain, for whatever reason, and feel tired or sleepy in the daytime, get a sleep evaluation. Pain doesn't explain everything.