Anthony Youn, M.D., is a plastic surgeon in Detroit. He is the author of "In Stitches," a humorous memoir about growing up Asian American and becoming a doctor.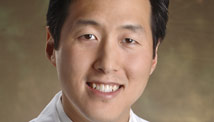 Imagine you are a highly skilled surgeon. Then imagine that your grandson gets into a terrible car accident and suffers serious internal injuries.
The injuries are so severe that he needs a physician to operate on him immediately. Even though a qualified surgeon is ready, willing and able to perform his surgery, do you ask that surgeon to step aside and operate on your grandson yourself?
This was a dilemma that a colleague of mine encountered several years ago. At this moment of crisis, he faced the choice that physicians face all the time: Do you give medical care to your family members or leave it up to other doctors?
Not wanting to put Joey's life into another surgeon's hands, Dr. Sanders decided to operate on his grandson himself.

Joey died several hours later in the operating room.
A 1991 study published in the New England Journal of Medicine found that 99% of the 465 physicians surveyed received requests from family members for medical advice, diagnosis and treatment. Eighty-three percent prescribed medications for a family member, 80% diagnosed medical illnesses, 72% performed physical examinations, 15% acted as a family member's primary doctor, and 9% performed surgery on a family member.
Bottom line: physicians often treat family members. But does that make it right?
Not according to most physicians and physician associations. The American Medical Association's Code of Medical Ethics: Opinion 8.19 states that "physicians generally should not treat themselves or members of their immediate families." The American College of Physicians Ethics Manual states that "physicians should avoid treating themselves, close friends, or members of their own family." William Beaumont Hospital, where I operate and act as associate professor of surgery, forbids surgeons from operating on family members.
As physicians, we are taught to hold the doctor–patient relationship sacred and to keep a proper professional boundary between us and our patients. In this way, we can prevent emotions from clouding medical judgment.
Obviously, emotions play a role when it comes to family. I react very differently when one of my children gets hurt than I do when I see an injured patient in my office. I can easily fall into my nervous "Daddy" mode and step out of my confident "Doctor" mode.
In an extreme case such as Dr. Sanders and his grandson, any less-than-acceptable medical outcome can do more than strain the doctor-patient relationship. It can tear a family apart.
Yet, so many physicians - including plastic surgeons - insist on treating family members. I know of many male plastic surgeons who have performed breast augmentations, tummy tucks, and facelifts on their wives. I suspect there are several reasons for this.
First, as surgeons, we are supremely confident in our training and skills and worry that another surgeon might not do as good a job as we would. Second, performing the surgery ourselves can save a lot of money. Third, and most disturbing, some plastic surgeons use their spouses as living billboards for their work. To them, there is no better advertisement than showing off their fifty-year-old spouse who now kind of resembles Pam Anderson.
Yuck.
Full disclosure: Other than removing a mole or two, I've never operated on my wife and I never will. I consider myself a highly skilled surgeon, I've been known to be a teeny bit frugal, and I've purchased advertising for my practice in the past.
However, the potential risk of a devastating situation like Dr. Sanders' is reason enough for me to avoid performing surgery on my wife. Well, this and one other major factor - I have no desire to see her insides.
I'll leave that to another doctor.