The 2012 Fit Nation Triathlon Challenge is officially underway!  This year we have selected seven CNN viewers just like you to train for the Nautica Malibu Triathlon with Dr. Sanjay Gupta.
Each person will be given a road bike and all of its accessories, a wet suit, and a gym membership.  In turn, they will blog, tweet, and share their workouts, from now until race day in mid-September, on Facebook.
We invite you to follow along as the "Lucky 7" train to swim a half mile in the ocean, bike 18 miles, and run four miles in California!  So without further ado, meet our new team: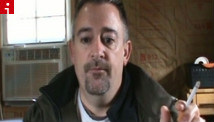 Rick Morris told us he may be dead by the time we saw his video. He's a veteran, who admits to letting his fitness slide after leaving the Army.
Morris says he smokes a pack and a half a day and is having a heck of a time keeping up with his fellow volunteer firefighters. He's lost several family members to preventable diseases and knows if he doesn't make a change now, he will follow suit.
Watch Morris' iReport submission video here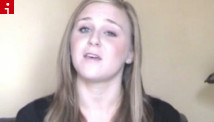 Denise Castelli always prided herself on being a top-notch athlete. A softball game during her senior year of college changed her life.
As she went to steal second base, she fell and broke her leg.  An infection developed and more than thirty surgeries later, Castelli had to have her right leg amputated below the knee. She says she's anxious to be a part of the Tri Challenge, so she can go back to being an accomplished athlete.
Watch Castelli's iReport submission video here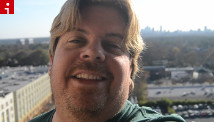 Jeff Dauler admits he's a self-proclaimed control freak, but for the last 18 months his life has been anything but in control.  He's been dealing with various personal challenges including a divorce.
Dauler says dealing with those obstacles led him to a major realization: One of the only things a person can control is how they treat their body.  Yet, for a guy who likes to take charge of a situation, Dauler hasn't taken care of his body.  He's hoping the Challenge will help him regain control.
Watch Dauler's iReport submission video here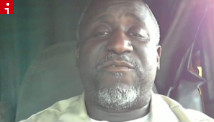 Glenn Keller is a truck driver who leads a prayer ministry from his cell phone 3 times a day, 7 days a week - all while he's on the road.
He tells his fellow worshipers it's possible to overcome any obstacle they're presented with, but feels like a hypocrite.  That's because Keller has not been able to overcome a big obstacle of his own - his weight.
He estimates he's at least 100 pounds overweight, which among other things, causes sleep apnea and is why he needs a CPAP machine to sleep.  Keller says he needs goals and guidance - two things he's hoping to get from the Tri Challenge.
Watch Keller's iReport submission video here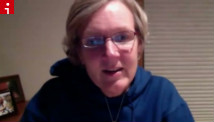 Nancy Klinger was married for 26 years when her husband told her he wanted a divorce.  Now newly separated, Klinger wants to race the Nautica Malibu Triathlon as much for her mental health as for her physical health.
She hopes the regular exercise and goal-setting that come along with training for any endurance event will help alleviate her recent depression.
Watch Klinger's iReport submission video here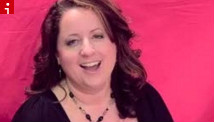 Adrienne LaGier stood in the middle of the school office where she teaches feeling mortified.  A coworker had just come up and rubbed her hand on LaGier's belly, mistaking her for another (actually pregnant) teacher.
LaGier was pregnant seven years ago, and is getting ready to marry the father of her twin girls in September. LaGier says being a part of the Tri Challenge means beginning her life with her new husband in fitness and in health.  She also hopes people will stop mistaking her for a pregnant woman.
Watch LaGier's iReport submission video here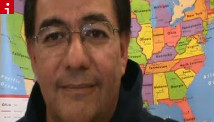 Growing up in Southern California, Carlos Solis was headed down a dangerous path of drug use and gang violence.  Some concerned teachers helped him alter his path and now as an adult, he's paying it forward, helping other troubled teens.
The problem is, he does a poor job of taking care of himself. Solis has type-2 diabetes and wants to show his students they can break the cycle of obesity and diabetes.
Watch Solis' iReport submission video here
If you're not one of the Lucky 7, don't worry. You can join them by following their workout plans, which will be posted on our Facebook page starting in early February. You can also tweet your workout successes at @CNNFitNation. We'll have regular updates from our new team on "Sanjay Gupta, MD" Saturday and Sunday mornings, 7:30 eastern and online at CNN.com/FitNation.