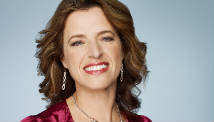 The Empowered Patient is a regular feature from CNN Senior Medical News Correspondent Elizabeth Cohen that helps put you in the driver's seat when it comes to health care.
There are many reasons that might explain why Michelle Duggar miscarried her twentieth child, but it's likely not because her body failed after having so many children.
"It's not about how many children you've had. It's more about your age, as miscarriages increase as you get older," said Dr. George Macones, a spokesman for the American College of Obstetrics and Gynecology. Duggar is 45.
Duggar miscarried in her second trimester, which occurs in only about one to two percent of pregnancies, according to Macones, who added that second trimester miscarriages sometimes happen because the baby had a chromosomal abnormality, or because the baby died or the mother had a health problem, such as a weak cervix.
"Sometimes we just don't know why they happen," he added.
After a miscarriage, a woman should talk to her doctor about doing testing to see if the miscarriage was a random event or the result of a chromosomal abnormality, says Dr. Mary Stephenson, director of the Recurrent Pregnancy Loss Program at the University of Chicago. (The Empowered Patient has more information on determining whether a miscarriage was a fluke).
"It's very important to try to figure out why the miscarriage occurred, because that does impact the outcome of the next pregnancy," Stephenson says.
Couples have different ways of dealing with the psychological impact of a miscarriage. In a statement, the Duggars said that after they find out the gender, they will choose a name and conduct a funeral service. The Mayo Clinic has more information on coping with pregnancy loss.
Aaron Cooper contributed to this report.