The Empowered Patient is a regular feature from CNN Senior Medical News Correspondent Elizabeth Cohen that helps put you in the driver's seat when it comes to health care.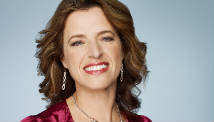 Ten percent of apple juices and grape juices have higher arsenic levels than are allowed in drinking water in the United States, according to a new study by Consumer Reports.
The magazine analyzed 88 samples of fruit juice purchased at stores in New York, New Jersey and Connecticut. Several well-known brands, including Walmart, Mott's, Walgreens and Welch's, had levels higher than 10 parts per billion of arsenic, the threshold set by the federal government for bottled and tap water.
Twenty-five percent of the samples, including juices from such brands as Gerber, Trader Joe's and Minute Maid, had more than 5 parts per billion of lead, according to Consumer Reports.  Five parts per billion is the standard set for lead in bottled water by the Food and Drug Administration. 
FULL POST