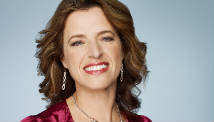 The Empowered Patient is a regular feature from CNN Senior Medical News Correspondent Elizabeth Cohen that helps put you in the driver's seat when it comes to health care.
The ads at bus stops in Milwaukee make you catch your breath: A baby sleeps next to a butcher knife that's almost as long as the baby and very, very sharp.
Underneath the ads, the text reads "Your baby sleeping with you can be just as dangerous."
The point of the ads is that babies should sleep in cribs, not in adult beds. Between 1990 and 1997, 515 infants died while sleeping in adult beds, according to the Consumer Product Safety Commission. About a quarter of the deaths occurred when parents rolled over on their babies. The rest were due to other causes such as babies suffocating in a soft blanket or getting stuck between the mattress and the bed frame.
But some wonder if  the ads have gone too far.
"I strongly disagree with this very insensitive and unscientific ad," Dr. William Sears, author of the "The Baby Book," told CNN's Suzanne Malveaux on Friday. "Every night the world over, millions and millions of babies and mothers sleep close to one another and they wake up just fine."
Milwaukee Mayor Tom Barrett says he knew from the start that these ads would be controversial – and he's glad.
"They evoke strong emotions. They open a dialogue about unsafe sleeping," he says.
Barrett says he, too, was initially put off by the ads.
"When my health commissioner first showed me these ads, I recoiled a bit. I thought, are they too provocative, too raw?" he recalls.
Barrett says he changed his mind when he remembered that 10 babies a year die from sudden infant death syndrome or suffocation in his city while sleeping in an adult bed.
"As uncomfortable as these ads made me feel, that discomfort in no way comes close to the way I feel when I learn about another co-sleeping death," he says.
He adds that the ads include a telephone number to call to get a free crib, as many of these deaths occur in the poorest areas of Milwaukee.
The American Academy of Pediatrics says infants should never share a bed during sleep, but some doctors advocate the "family bed."
Sears told CNN that a bassinet that pulls alongside a parents' bed is "probably the safest for most parents." He adds that babies should sleep on firm mattresses and  sleep only with mothers, as only moms "have that awareness of baby's presence."