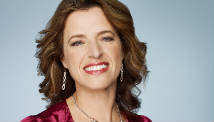 The Empowered Patient is a regular feature from CNN Senior Medical News Correspondent Elizabeth Cohen that helps put you in the driver's seat when it comes to health care.
As fall turns to winter, health problems could plague Occupy protests across the country, infectious disease experts say.
In New York City, police removed Occupy Wall Street protesters from Zuccotti Park, citing an "increasing health and fire safety hazard to those camped in the park." A judge subsequently issued an injunction allowing the protestors back in.
Occupy movements across the country face three challenges: winter, sanitation, and crowding, says Dr. Buddy Creech, an infectious disease expert and associate director of the Vanderbilt Vaccine Program.
"All of these coming together could be a nightmare," Creech says.
As flu season sets in, flu and other viruses could spread easily, especially as people huddle close together in tents to keep warm.
Feces and trash also present potential health hazards, as do heaters inside tents. In Salt Lake City last week, a man was found dead in a tent with a propane heater. Police there say the cause of death was carbon monoxide poisoning and a drug overdose.
There are ways to control these threats, Creech says. Flu shots, for example, have been offered at some Occupy protests.
"Vaccinating against influenza would be one of the most important things you can do," Creech says.
It would also help if sick protesters leave if they feel sick, even if they want to stay.
"Sometimes public health and individual liberties are at odds," Creech says.