Lisa Shives, M.D., is the founder of Northshore Sleep Medicine in Evanston, Illinois. She blogs regularly on The Chart. Read more from her at Dr. Lisa Shives' Sleep Better Blog.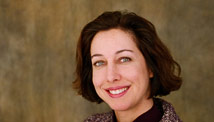 The autumn equinox has come and gone, but many of us here in the Midwest have continued to fool ourselves that it is really just late summer.
But the game is over once we turn the clocks back and we start driving home from work in the dark. The clock change that is mandated by the end of daylight saving time is really the marker for many people that a change in seasons has happened.
For people who live in the Northern Hemisphere, the change in autumn means more hours of darkness and colder weather, which keeps many people indoors. As a result, many feel more depressed and have more sleep disturbance as well as daytime sleepiness and fatigue.
The actual change in the clock, which will occur at 2 a.m. Sunday, is a circadian shift - in the body's natural 24-hour rhythm - that is better tolerated than the clock change in the spring, especially if you follow a few simple recommendations.
The change in the fall is easier to deal with than the one in the spring because, in the fall, on the Sunday night after the clock change, your body feels that it is one hour later than what the clock reads. So if you normally feel sleepy at 11 p.m., you will feel sleepy at 10 p.m.
What to do? You can go ahead and go to bed. Let's face it, most of us are sleep-deprived anyway because of scheduling too little time to sleep, so get that extra hour of sleep. Or you can force yourself to stay up until your usual bedtime.
For most of us, it is relatively easy to stay up a bit later than we are used to, while it is almost impossible for most people to lie down and go to sleep if they are not sleepy. That is why the spring clock change is a bigger disruption to many people's sleep rhythm.
I actually recommend that you go to bed when you feel sleepy. It is wisdom gained from seeing thousands of patients with sleep troubles (although my grandmother would have told you the same thing). For many people, if they push themselves to stay up, they then get the proverbial second wind and end up awake for hours.
Unfortunately, the alarm clock rings at the usual time, and off we are again, starting yet another week of work sleep-deprived.
Of course, one reason people get a second wind is the things they do in order to stimulate themselves. For example, they work on the computer or watch TV. The light emitted from these screens signals the brain that it is time to get up and plow the field.
How sleepy you feel on that Sunday night after the change depends on whether you turned your clock back before you went to bed or waited until morning. Changing the clock should be based on people's normal sleep schedules and on whether they have sleep problems. If you feel that basically your sleep is normal, but you know that often you are not allowing yourself that good eight hours of sleep that most of us need, then set your clock back the night before and get up at your usual time. That way, you have gained an hour of sleep.
If, on the other hand, you regularly get your eight hours of sleep and might not want an extra hour, don't set the clock back the night before. If you get up at the same time you usually do, then you will have your normal amount of sleep and feel that you have gained an hour on Sunday morning when you turn the clock back.
The same advice holds true if you have sleep disorders such as insomnia or delayed sleep phase syndrome. These disorders make your sleep/wake schedule rather fragile such that an extra hour might not be a good thing; rather, it could throw your schedule way out of whack.
For most people, it is not the acute shift in the clock that is the problem in the fall. It is all the short, gray days ahead and the long periods of darkness. Winter conditions in the Northern Hemisphere can lead to sleep disturbance, daytime sleepiness, fatigue and depression.
So as we shift into the cold, dark season, try to get as much light in the morning and throughout the day as possible, even using a light box if necessary. Also, try to keep to a regular daily exercise routine.
These basic health habits can help ward off the winter blues and help you get regular sleep.
The information contained on this page does not and is not intended to convey medical advice. CNN is not responsible for any actions or inaction on your part based on the information that is presented here. Please consult a physician or medical professional for personal medical advice or treatment.