Jennifer Shu. M.D., CNNHealth's Living Well expert doctor is a practicing pediatrician and mom of two.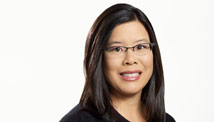 A federal advisory panel has recommended that, along with young females, adolescent boys and young men should get the HPV (human papillomavirus) vaccine, which protects against many strains of a virus that can cause genital warts and cancers of the cervix, anus, penis, mouth/throat, and more.
As a pediatrician and a mother, I am not surprised by this recommendation. In fact, several parents of my male patients have already requested this vaccine as their sons enter young adulthood.
Here are some reasons why:
Parents make medical decisions for their children based on the best information known at the time. Current research shows that the HPV vaccine is both safe and effective. Waiting for a child to reach adulthood and make his own decision may be too late.
For maximal protection, the vaccine should be given before an individual exposed to the virus, usually through sexual activity. However,  HPV can be transmitted in the absence of intercourse - such as through close contact with the genital area of another person - and even people with one sexual partner over the course of a lifetime can get infected.
It is difficult to test for HPV, and people are often infected without having any symptoms. Both males and females can transmit the HPV virus unknowingly, and parents want to protect their sons as well as their daughters.
Having seen the serious effects that HPV infection can have on an individual, I advise my own patients and family members to receive the vaccine when they are the right age. Parents with questions about HPV infections and vaccines can talk with their child's pediatrician for more information.