Dr. Claudia M. Gold is a pediatrician and author of "Keeping Your Child in Mind: Overcoming Defiance, Tantrums and Other Everyday Behavior Problems by Seeing the World Through Your Child's Eyes."
In the winter of 2010, there was a lot of talk in the news (and I wrote an Op-Ed in The Boston Globe, "Warning label on new diagnosis") about a proposed new diagnosis for children, then called temper dysregulation disorder with dysphoria, or  TDD. The committee that is assigned the task of creating the new DSM-V, the diagnostic manual for mental health, got a lot of flak, so now they have changed the name to disruptive mood dysregulation disorder, or DMDD.
Many thought that including the word "temper" would make temper tantrums, a normal and healthy part of development, a disorder. So is the new label an improvement? I think the whole discussion is misguided. It diverts our energies for addressing the real problem, namely that there is not enough help in this country, in the form of primary care, mental health care or community support, for struggling parents who are on the front lines raising the next generation.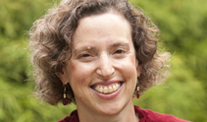 The diagnostic description created by the American Psychiatric Association states that a child must be 6 years old to receive the diagnosis. If this entity does make it into the DSM-V, I hope that clinicians respect this aspect of the diagnosis. However, with pediatric bipolar disorder, this has not been the case. Often, parents of children as young as 18 months come to my pediatric practice with the question, "Does he have bipolar disorder?" One study at Columbia University showed that prescribing atypical antipsychotics, commonly used to treat this disorder, for children ages 2 to 5 doubled from 2000 to 2007.
DMDD is being created as a new diagnosis to stem the rising tide of diagnosis of bipolar disorder in children. But I fear that this label will have the same fate, as clinicians feel helpless in the face of these troubled young families.
For the majority of these children diagnosed with some variation of mood dysregulation (it doesn't really matter what you call it - that is the underlying problem), the trouble started way before age 6. This is why, rather than devoting huge amounts of time to what to call this - and really, this discussion is driven by the health insurance industry because clinicians who treat these problems need to know what to bill for - we need to look closely at the origins of these problems. We need to focus our attention and resources on early intervention.
Here is a typical case of "disruptive mood dysregulation" that I see in my behavioral pediatrics practice at age 6 or above. Often, the pregnancy was very stressful. There may have been anxiety, depression, abuse or abandonment. There is evidence that stress in pregnancy has effects on an infant's capacity for self -regulation and is associated with later behavior problems in childhood. Infancy is similarly described as stressful. Mothers tell me about babies who cried all the time and were difficult to feed. They speak of terrible depression and feelings of being completely alone. Having a very challenging baby can lead to feelings of inadequacy and severe sleep deprivation, both of which may exacerbate a preexisting depression.
Entering toddlerhood, a stage that under normal circumstances is challenging as children strive to assert their emerging selves, can be a nightmare when a child already has difficulty with self-regulation. These children often have a variety of sensory sensitivities. They decompensate in the grocery store, overwhelmed by all of the sounds and sights. Putting on clothes can be an hourlong ordeal if they can't stand the feel of shirt sleeves, labels or "sock bumps." Preschool is similarly fraught. Children may have severe separation anxiety, which is commonly associated with years of conflict and struggle between parent and child. Children often have difficulty with personal space, another manifestation of sensory processing difficulties. The explosive behavior seen at home may carry over into the classroom setting.
Parents may describe terrible marital conflict. Or mothers may be raising a child alone. Not uncommonly, mothers and fathers have themselves experienced significant traumas in their own childhoods.
I believe that an extended discussion of what to call this "mood dysregulation" at age 6 and above is completely off the mark. These children are certainly not "normal," as is often mentioned as the alternative to giving them a diagnosis. They and their families are suffering terribly. But giving them a label does not accomplish anything. It only makes it easier to bill for services and, even worse, to justify using powerful psychiatric drugs rather than treating the underlying cause.