Lisa Shives, M.D., is the founder of Northshore Sleep Medicine in Evanston, Illinois. She blogs regularly on The Chart. Read more from her at Dr. Lisa Shives' Sleep Better Blog.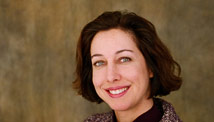 I want to follow up on a piece I wrote two weeks ago about getting kids back on a good sleep schedule.
School was just starting and each year most children need to get out of the summer mode and back to a sleep/wake cycle that allows them to thrive during the school year. Now that most kids and teens are back to school, I would like to address another important topic that I wish educators would give some attention: School start times.

Most school districts in the United States schedule their start times for elementary, middle school and high school students according to notions that are contrary to established sleep medicine principles.
That is, the districts have the teens going to school the earliest and the elementary kids starting the latest whereas the opposite should be the case if we are to acknowledge that at different ages, children have different circadian tendencies.
"Circadian" refers to the 24 hour cycle. Elementary school children are usually early to bed, early to rise. Most would have no problem starting school at 7:30 a.m.
Then, around the time of puberty, teens start staying up later. This is due partly to parents allowing them more freedom to choose their own bedtimes and due to more homework and after school activities.
Yet, there is also a biological change, a circadian shift, that occurs in most teens and makes it nearly impossible for them to go to sleep before 10 p.m. In fact, many teens can't get to sleep before midnight and some don't feel sleepy until 2 a.m. or later. Now if we keep in mind that teenagers still need more sleep than adults, approximately to 9 1/2 hours of sleep in a 24 hour period, in order to feel alert throughout the day, then we can see that having high school start at 7:30 or 8:00 a.m. is a set up for sleep deprivation.
Why do they have school start times turned around like this? One explanation that I have heard is that educators do not want the young children standing in the dark in winter waiting for the school bus. Can this be it? For how many children would that be the case, I wonder.
The other explanation, more plausible in my mind, is that high school students need to start early so they can finish early so that after-school sports can begin, and still allow the coaches/teachers to get home at a decent hour. Perhaps it is time to put scholastics and sleep ahead of sports.