Anthony Youn, M.D., is a plastic surgeon in Metro Detroit. He is the author of "In Stitches," a humorous memoir about growing up Asian American and becoming a doctor.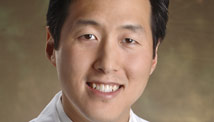 I make my living operating on people, but I don't accept everyone.
I turn down one out of every five patients who consult me for cosmetic plastic surgery. Mostly I say no because of a patient's unrealistic expectations.
"Dr. Youn, I've had five children. I've breastfed all of them and now my breasts droop down to my waist. I want my breasts lifted and perky. I want them to feel as firm as they did when I was 16. Oh, and no scars, please."

Sometimes the risk of surgery simply outweighs the benefit.
"Dr. Youn, I'm 80 years old. I have end stage emphysema, two stents in my heart, and uncontrolled diabetes. I want a facelift. And could you tighten up my butt?"
And sometimes a patient's request is just weird.
"Dr. Youn, I want liposuction on my kneecaps and surgery on my belly button so it looks exactly like Paris Hilton's."
As a board-certified plastic surgeon, I almost never turn down a patient for reconstructive surgery. But when it comes to cosmetic surgery I feel obligated to be more selective. In general, cosmetic surgery patients display a higher degree of psychological problems than reconstruction patients. The condition I find most concerning is BDD - body dysmorphic disorder.
BDD is a psychiatric condition in which the affected person demonstrates an excessive preoccupation with a minor defect in either a facial feature or localized part of the body.
To someone with BDD, a small bump on the nose looks like Carrot Top's head. Sometimes these patients undergo repeated plastic surgeries to correct imaginary defects. Yes - defects that don't exist. The result can be a vicious downward spiral making the affected individual look more and more, well, plastic.
Researchers estimate that BDD exists in approximately 1% of the general population and 10-20% of plastic surgery patients. A recent study in Plastic and Reconstructive Surgery found a 33% incidence of BDD in patients presenting for cosmetic rhinoplasty (nose jobs).
When I encounter patients with BDD, I encourage them to seek counseling and to avoid plastic surgery. Unfortunately, most BDD patients don't believe they have the disorder and refuse to see a therapist. I remember a patient I'll call "Jane."
Jane was a librarian in her mid-40s who consulted with me for eyelid surgery. It didn't take long to diagnose her BDD.
"So what would you like to talk about today?" I asked her.
"Don't act like you don't know, Dr. Youn. I see you staring at my eyes. Just like everyone who comes into the library. They pretend to read books or go through the card catalog, but the moment I look away they stare at me. I catch them doing it all the time. I need you to fix my hideous eyes."
"What's wrong with them? I think they look fine."
"Don't patronize me. You know what's wrong with them! I'll pay you $5,000 cash to fix them. I hear you're the best. I want you to make them perfect."
I spent an hour trying to convince Jane that she didn't need surgery and that she should seek professional counseling instead. She wouldn't listen. She became increasingly agitated. Finally she said if I didn't operate on her, she would take a scalpel and perform the surgery on herself in my office right then!
Cue creepy horror film music here.
I would never operate on Jane, who clearly seemed mentally imbalanced. But I wanted to say no to her as tactfully as possible. I pulled out my trump card. When things get ugly and I can't convince the patient to see a therapist, I go to the one excuse that always defuses a situation. It's guaranteed to prevent a patient from having surgery without making her upset.
Sadly, it's the same excuse countless women used on me during high school and college.
"Jane, it's not you, it's me. I'm not ready to do your surgery. I don't think I'm a skilled enough surgeon to make you happy."
"Really?"
"Yes. Jane, I'm not good enough for you."
Don't laugh. It's the truth. And she bought it.
Editor's Note: The patient's identifying details have been changed to protect her privacy.