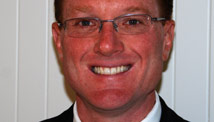 I remember the day as if it were yesterday. I was lying in my hospital bed anxiously waiting for another unwanted heart catheterization. I was questioning how this could be happening to me again.
After all, I was only 41 years old. I was in pretty good shape. I didn't smoke. I ate pretty well. Bad luck, bad genes, what was causing me to need a fifth heart procedure? It was easy to start feeling sorry for myself.
Then I thought about the book that I just finished reading for the second time since my last heart procedure that was sadly and inexplicably preformed just five months prior. It inspired me to pick up my iPad and search for the book's author Dr. Esselstyn.
Esselstyn's  'heart attack proof' diet

Within seconds I was watching a CNN video on YouTube with Wolf Blitzer interviewing President Bill Clinton, Dr. Esselstyn and Dr. Dean Ornish on how one might prevent and even reverse heart disease through diet and exercise. Motivated to go further, I then found Dr.Esselstyn's office number on the internet and called without having any reasonable expectation that he could be reached.
Will you have a heart attack? These tests can tell
To my surprise, his assistant Jackie answered the phone and told me that she would have Dr. Esselstyn return my call as soon as possible. As I hung up the phone, I had to scratch my head and question whether a famous doctor and author in Cleveland who I had just watched on CNN, who didn't know me from Adam, would return my call as I lay there helplessly in my hospital bed.
To my surprise he did.
I had been rolled into the waiting/recovery room for the catheterization lab when my cell phone rang, that I am pretty sure I was not supposed to be using in the hospital, with Dr. Esselstyn calling. He caringly asked about my health history, blood work results and current symptoms that had led me back to the hospital again that day.
Sadly, he admitted that there was only so much he could do as I was literally minutes from being rolled into the next room to have the catheterization performed, but he did promise that he was convinced there was a way that I could prevent this hospital visit from ever happening again and that I would be hearing from him soon.
Moments later, my heart catheterization had begun and three hours later I was back in my hospital room in tears realizing that I just had three more stents placed around my heart.
In the nine years that preceded that day, I had progressively lost hope. After my first of eight stents were placed at the age of 31, a friend had given me a book called  "Dr. Dean Ornish's Program for Reversing Heart Disease." After reading it I was inspired and confident that I could prevent this from ever happening again.
I then reached out to those that I thought I could trust - doctors, cardiologists, even a nutritionist to validate what I had read. It is safe to say that my confidence quickly turned to confusion. I remember stating, "If eating tree bark and water would keep me out of the hospital, then that is what I would do." Sadly, rather than confirmation, I instead was told that it was not necessary or even realistic that I commit to the lifestyle changes recommend by the book.
Nine years and eight stents later, I can't help but think that the advice I received was well intentioned but nonetheless wrong.
After my fourth catheterization last June, I decided enough was enough and that there had to be a better way to go. I switched to a doctor that was part of the MDVIP program (focusing on  preventive, personalized health care) that had a nutritionist on staff. During my visit with the nutritionist, she recommended strongly that I read Dr. Esselstyn's book "Prevent and Reverse Heart Disease." After immediately reading the book cover to cover, I once again visited with my doctor and cardiologist who were clearly more supportive than my experience from years before, but there still was a suggestion that what I had read was too extreme, unrealistic, and even unnecessary.
Still confused, I did eat much better and exercised regularly. However, I did not follow what was recommended in the book to the letter. I found myself back in the hospital again that November.
Since that day in the hospital, I have not allowed any professional's opinion or excuse to deter me from implementing what Dr. Esselstyn recommends. I attended his one day program at the Cleveland Clinic in December. My diet has consisted exclusively of fruits, vegetables, grains and beans with no added oils, nuts, seeds or avocado.
What your cholesterol numbers really mean
I have lost 48 pounds. My blood work has gone from total cholesterol of 208, LDL of 93, HDL of 41, and triglycerides of 368 last June to most recent results of total cholesterol of 89, LDL of 19, HDL of 53, and triglycerides of 83. That transformation is nothing short of amazing.
My next challenge is where to go next with my heart medications, which would seem to be unnecessary based on the miraculous change in my blood work.
I don't blame my doctors, my cardiologists or nutritionists over the years. I believe they had my best interest at heart. I do believe, however, that the world deserves better advice on how to live a long and happy life, free of heart and other diseases.
I know there are no guarantees in life, but I am convinced beyond belief that I am on the right track. If I can do it, I know that anyone else can. They just need to be given a chance by being pointed in the right direction. Hopefully those hearing about my life experiences will help them avoid taking nine years to figure it out as it did with me.