Lisa Shives, M.D., is the founder of Northshore Sleep Medicine in Evanston, Illinois. She blogs regularly on The Chart. Read more from her at Dr. Lisa Shives' Sleep Better Blog.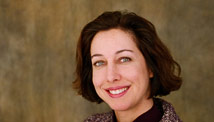 Most of us have drifted off to sleep, only to awaken with a sudden start. This is a benign occurrence known as a hypnic jerk.
There is a similar condition in which people awaken suddenly because they hear a loud noise in their head. They usually describe it as a loud bang or an explosion. In fact, this phenomenon is called exploding head syndrome.
Like hypnic jerks (or sleep starts), this is a completely benign condition. A hypnic jerk can accompany the clash of cymbals that people hear. Even though benign, it can be very disturbing to experience, and people often think that they are having a stroke.

It is certainly wise to seek medical attention the first time this occurs, especially if it is associated with a headache, because headaches are not a common feature of this disorder. In fact, to make the diagnosis, there should not be a significant pain component. Patients do sometimes report a flash of light occurring simultaneously with the loud bang.
If the headache is severe and persists, then indeed hemorrhagic stroke is a possibility and emergency services should be sought.
When patients bring this to a doctor's attention, it is usually because it occurs frequently. Patients become concerned that even if the bomb in their head was not a stroke in the past, perhaps it is a symptom foretelling a stroke. There is no evidence that this is the case, even when the awakenings happen frequently.
It could be a sleep-related migraine (even without pain), and simple partial seizures can present with sensory symptoms. However, the symptom would usually not occur only at sleep onset or when awakening, as is the case with exploding head syndrome.
This can present at any age but is most common in people older than 50. Women report it more than men, but as is often the case, it may be that they are more likely than men to seek medical attention.
If many episodes occur in a night or if they are clustered in a time period of days or weeks, then patients can have disrupted sleep and insomnia. Usually, exploding head syndrome has a spontaneous remission. I know of no cases in the literature where this continued relentlessly, although there are reports of cyclical reoccurrence.
As with many medical problems, people report a worsening of attacks when they have an increase in stress or a decrease in sleep. There is a report that a medication used for seizures and migraines, topiramate, was useful in controlling this unpleasant symptom. Again, the first time this happens, it is important to receive a thorough medical evaluation just to be sure that other disorders are ruled out.
The information contained on this page does not and is not intended to convey medical advice. CNN is not responsible for any actions or inaction on your part based on the information that is presented here. Please consult a physician or medical professional for personal medical advice or treatment.