Editor's note: New research out Monday says there's no scientific evidence that colon cleanses enhance well-being. CNN Showbiz writer-producer Lisa Respers France, a detox devotee, has a different opinion. She wrote this last spring, during her last cleanse. Our colleague in New York, "AC 360" senior producer Jill Billante, was wondering about the process and went to a Mayo Clinic doctor for some answers. It's an interesting contrast.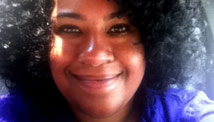 I swear I'm not trying to be Beyonce.
Not that I would turn down being rich, talented and gorgeous, but I'm not trying to lose 20 pounds as she reportedly did by using the Master Cleanse detox.
Allow me to explain. I have way more than 20 pounds to lose. Five times more than that, actually. And I know that the only way it will come off successfully and permanently is through diet and exercise.
That's not why for the past several days I have existed only on a diet of distilled water, fresh squeezed lemon juice, cayenne pepper and Grade B maple syrup. And other than a nightly cup of laxative tea, that's all I have had for more than a week. No food. Not one bite.
I know all of the controversy surrounding the Master Cleanse - and detoxing in general - but that hasn't stopped me from doing it twice a year, every year for the past five years.
I first learned of the detox from a friend who used it to stop smoking. I was intrigued by the concept of not eating as I am absolutely obsessed with food. Seriously obsessed.
About a third of the books in my extensive library are food memoirs – that class of nonfiction that intertwines the author's life recollections and memories of food. It's my favorite kind of food porn.
The first time around I purchased Stanley Burroughs' book "The Master Cleanser with Special Needs and Problems" and I stuck to the program: as much of the lemonade as I needed to feel full, laxative tea at night and a salt water flush in the morning made up of two tablespoons of noniodized sea salt mixed with a quart of room temperature water.
While the minimum recommended time period is 10 days, my first attempt ended after three. I hadn't counted on a pizza party at work or the intensity of the detox symptoms, which included a headache and flu-like aches.
But I was determined and within a few weeks I successfully completed my first cleanse. Over the years I've managed to stay on the cleanse for longer periods of time with the longest being 30 days.
For me, the positives outweigh all the chatter I hear from friends and relatives who worry that it's not healthy: I have tons of energy, my adult-onset acne completely clears, I sleep like a baby and my allergies disappear. I've even managed to shake a case of chronic hives, the cause of which my allergist was never able to pinpoint.
I've also learned a great deal about my, and society's, relationship with food. I'm more cognizant of my co-workers discussion at 9 a.m. of what they plan to eat for lunch and how so much social activity revolves around food and eating. Every other commercial on television is for some fast food restaurant and we are a nation seemingly obsessed with superhuge portions.
We also don't seem to deal well with folks doing things outside of the norm i.e. eating. I've been doing it so long that my husband barely even registers when it's detox time because I still cook for him and his diet doesn't change at all. Honestly, it seems like it's way more difficult for my friends to deal with it and I don't at all mind the good-natured ribbing from those who say "You are crazy!" or "I would die if I went more than one day without food."
Trust me, you wouldn't.
A few years ago, in the midst of a 20-day cleanse, I went for my regularly scheduled physical and my doctor was thrilled when he called me a few days later with the results. "Your cholesterol has dropped, your blood pressure is normal and you've lost weight. Whatever you are doing, keep it up."
I didn't have the guts to tell him about the Master Cleanse. I know that modern medicine is doubtful of the benefits of detoxing, but I believe there is much to be gained by giving your digestive system a rest. And it makes sense given that if your body isn't using energy to consume calories, that energy can be devoted to healing.
There definitely are some downsides, including the dreaded "fasting breath," which ensures that I don't do too much close talking with friends and colleagues while I am cleansing. I also, inevitably, reach a point where I am completely bored with drinking what is essentially lemonade with a kick. By the end, I don't want to see another lemon - even as garnish - for awhile.
I don't believe detoxing is wrecking my metabolism, because unlike a water fast, with the Master Cleanse I'm consuming calories in the form of the sugar in the maple syrup and lemon juice. I also slowly introduce foods back into my life using the method introduced here.
Not everyone agrees that a cleanse is needed, as the body has its own natural, detoxing methods. But I have five years of avoiding hypertension and diabetes (which both are rampant in my family) and the peace and feeling of accomplishment I have every time I give my body a break from eating.