In addition to being CNNHealth's Living Well expert, Dr. Jennifer Shu is a practicing pediatrician. She also blogs regularly for The Chart on kids' health.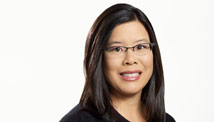 Poor prenatal care, child abuse and neglect can get a child taken out of the care of his or her parent(s), but what about extreme obesity?
A commentary by two Harvard health researchers in the Journal of the American Medical Association suggests just that - that in certain situations it may be in a very obese child's best interests to be removed from the home.
Should parents lose custody of obese children?
The heart of the debate involves the concern that children at or above the 99th percentile for BMI (body mass index) are at risk for complications from diseases such as type 2 diabetes.

In order to prevent these life-threatening problems, placing a child in foster care while intensively reducing weight has been proposed as a way to help avoid surgical procedures such as gastric bypass surgery and its related risks.
Obesity does not happen overnight and in most cases can be prevented. As a pediatrician, my hope is that regular doctor visits (or contact with a school nurse or health department) would identify children at risk for becoming obese before they reach the 99th percentile mark.
To put things into perspective, a 10-year-old child with a BMI around the 99 percentile with an average height of 4 ½ feet tall would weigh about 110 pounds. Since children grow for several years, it's entirely possible through changes in health habits for the height to eventually "catch up" with the weight so that they are more in proportion in the future.
In rare instances where a medical condition is part of the child's weight issue - such as a genetic disorder or hormonal problem - it's important first to address the underlying problem.
There are multiple factors contributing to the choices and habits that lead to obesity in children, and many of these are completely unrelated to poor parenting.
Low-income families may have difficulty accessing healthy foods or lack the knowledge to make proper food choices. The solution should therefore focus on education and support for families rather than state intervention and transferring responsibility to foster parents. The average stay in foster care is almost three years, and even the authors acknowledge in their commentary the emotional impact of disrupting homes.
While I don't have all the answers for combating this growing problem of childhood obesity, the best strategies are often not simple nor inexpensive.
Unfortunately, most of the recent attention to this article has dealt simply with the removal of obese children from their families, which the authors point out would only be an option in rare cases. This approach of course would not be relevant to the vast majority of children and oversimplifies the issue.
While thought-provoking and highlighting the important topic of childhood obesity, the proposed drastic method of treating obesity using foster care runs the risk of doing more harm than good to a child's well-being, and efforts could be better directed toward getting help for the child in the home rather than outside of it.