David Kendall, M.D., is the chief scientific and medical officer of the The American Diabetes Association. The group's 71st Scientific Sessions begin Friday in San Diego, California, with presentations of the latest research, treatment recommendations and advances toward a cure for diabetes.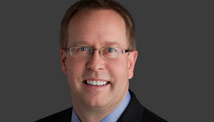 Each year diabetes accounts for more deaths than breast cancer and AIDS combined. While diabetes (both type 1 and type 2) is ever more manageable because of advances in medication, a better understanding of blood glucose monitoring and new technologies for delivering insulin, uncontrolled or undiagnosed diabetes still remains the leading cause of blindness in adults, kidney failure and amputation.
There are many myths about diabetes - myths that can do much harm. Many believe that diabetes is "just a touch of sugar," or only something we develop in later life.

Although diabetes is manageable, the diabetes epidemic continues to grow; every 17 seconds someone is diagnosed with diabetes and at the current rate, one in three people in the U.S. will have diabetes by the year 2050.
Knowing the facts (and your own risk) can help all of us fight the misconceptions associated with this awful disease and ultimately stop diabetes.
So take a minute to learn the facts about diabetes. The more we know, the better equipped we are to detect, prevent and treat diabetes and its deadly complications.
1) Myth: Diabetes is really no big deal.
Fact: As I've already noted, diabetes causes more deaths a year than breast cancer and AIDS combined. The risk of heart problems is more than twice as high in people with diabetes and two out of three people with diabetes die from heart disease or stroke. Uncontrolled diabetes also leads to a host of other complications.
2) Myth: Eating too much sugar causes diabetes.
Fact: There is no one food or nutrient that causes diabetes. Type 1 diabetes (where all of the body's insulin producing cells are destroyed) develops both because of genetics and from poorly understood environmental triggers that result in the onset of the disease. Type 2 diabetes is the result of both genetic and lifestyle factors.
There is no question that being overweight or obese increases your risk for developing type 2 diabetes. Weight gain occurs as a result of excess calories, and whether these calories come from a soda, breads, snacks or meat doesn't generally matter. Because of genetics, some people gain weight more easily than others, but there is still an imbalance between calories eaten and those burned off.
Because of the complex relationship between genetics, the environment and lifestyle, it is incorrect to say that sugar causes diabetes.
3) Myth: If you are overweight or obese, you will eventually develop type 2 diabetes.
Fact: As we stated earlier, being overweight is a very important risk factor for developing type 2 diabetes. In fact, it is the most important modifiable risk factor. Other risk factors such as a family history of type 2 diabetes, ethnicity and age are things that you cannot change.
It is also true that most overweight people never develop type 2 diabetes, and as many as one-fourth of people with type 2 diabetes are at a normal weight or only moderately overweight. The thing to keep in mind is that if you have a family history of diabetes, you should do your best to be physically active and eat a healthy diet. If you are overweight, losing about 7% of your weight (14 pounds for a 200 pound person) can help delay or prevent diabetes.
4) Myth: If you have diabetes, you can't eat any bread, potatoes, pasta, fruit, sugar or dessert.
Fact: This is a long-held misconception about the carbohydrates in food. With carbohydrates - and calories in general - it all comes back to portion sizes or how much you eat.
Starchy foods and fruit can be included in a meal plan for people with diabetes. The best tip is to have no more than 1/4 of your plate from starchy foods like whole grain breads, cereals, pasta, rice or starchy vegetables like potatoes, yams, peas and corn.
Fill half of your plate with low carbohydrate non-starchy vegetables like salad, broccoli, green beans or tomatoes. The last quarter of your plate is for fish, chicken, lean meats or meat substitutes. This helps to control the amount of carbohydrate that you eat while providing lots of fiber and healthy food choices.
5) Myth: People with diabetes can't eat sweets or chocolate.
Fact: Sweet foods (including most dessert items), if eaten in small portions, can be eaten by people with diabetes. There is no such thing as a "off limit" food; however, the key is substituting in a sweet treat into an otherwise healthy meal plan.
Everyone - diabetes or no diabetes - should avoid empty calories (those without real food value) and limit the total amount of calories they consume (and yes, most desserts are high in calories).