Lisa Shives, M.D., is the founder of Northshore Sleep Medicine in Evanston, Illinois. She blogs on Tuesdays on The Chart. Read more from her at Dr. Lisa Shives' Sleep Better Blog.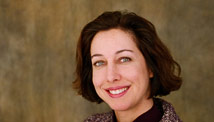 Susan was young, healthy and appeared very well rested. Why was she in my sleep clinic? "I am studying abroad for a year and I have to share a room so the noises I make at night are going to be a problem."
Noises? "My family tells me that I groan in my sleep, every night, very loudly. Have you heard of this? Can you help me?" I thought to myself, in typical doctor fashion, Yes, I have heard of this and maybe I can help.
Catathrenia, which means sleep-related groaning, is a rare disorder in the sleep clinic, but may be more prevalent in the population than previously thought. It is marked by loud, groaning that typically starts in adolescence or young adulthood and, if not treated, is usually chronic and occurs most, if not every, night.
Patients usually only present with this problem when it becomes an issue for bed partners, family members, or roommates. The patients themselves rarely report a problem with disturbed sleep or impaired daytime alertness. However, the social impact should not be underestimated.

Not only is the nightly groaning usually so loud that no one can sleep in the same room or even in nearby rooms, but observers often report that the groaning seems sexual, although it is rare for the person to make any sexual gestures. Therefore, this disorder can be quite embarrassing and may have serious consequences for a person's personal life.
The first step is a thorough evaluation to rule out other disorders that can present with similar symptoms. Most importantly nocturnal seizure must be considered, as well as stridor , a high-pitched sound during breathing, which can indicate a life-threatening constriction of the airway.
Some sleep specialists maintain that a sleep study is not necessary and that the diagnosis can be made from the clinical history alone. However, I think most would agree that the polysomnogram (overnight sleep study) is essential, not only to rule out other disorders, but to investigate the presence of sleep apnea.
Many of the reported cases of catathrenia have found an association with upper airway resistance, if not outright obstruction. Indeed some researchers believe that most cases of catathrenia are caused by obstruction or restriction of the upper airway. Many times the sleep-disordered breathing is mild, but still the catathrenia often abates when we treat splint the airway.
Usually, we will treat with CPAP (continuous positive airway pressure) in the sleep laboratory and if we find a favorable response to this treatment, we recommend continuing with CPAP or with another treatment option such as an oral appliance.
Given that most reported cases of apnea-associated catathrenia are usually mild to moderate, the oral appliance should be offered as a first-line treatment with the caveat that its effectiveness is never as reliable as CPAP. Medications have not been found to be effective in treating this disorder.
The information contained on this page does not and is not intended to convey medical advice. CNN is not responsible for any actions or inaction on your part based on the information that is presented here. Please consult a physician or medical professional for personal medical advice or treatment.