Lisa Shives, M.D., is the founder of Northshore Sleep Medicine in Evanston, Illinois. She blogs on Tuesdays on The Chart. Read more from her at Dr. Lisa Shives' Sleep Better Blog.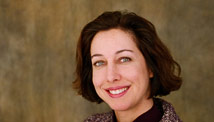 Susan was young, healthy and appeared very well rested. Why was she in my sleep clinic? "I am studying abroad for a year and I have to share a room so the noises I make at night are going to be a problem."
Noises? "My family tells me that I groan in my sleep, every night, very loudly. Have you heard of this? Can you help me?" I thought to myself, in typical doctor fashion, Yes, I have heard of this and maybe I can help.
Catathrenia, which means sleep-related groaning, is a rare disorder in the sleep clinic, but may be more prevalent in the population than previously thought. It is marked by loud, groaning that typically starts in adolescence or young adulthood and, if not treated, is usually chronic and occurs most, if not every, night.
Patients usually only present with this problem when it becomes an issue for bed partners, family members, or roommates. The patients themselves rarely report a problem with disturbed sleep or impaired daytime alertness. However, the social impact should not be underestimated.
FULL POST