Lisa Shives, M.D., is the founder of Northshore Sleep Medicine in Evanston, Illinois. She blogs on Tuesdays on The Chart. Read more from her at Dr. Lisa Shives' Sleep Better Blog.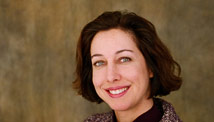 I have a patient who is a man in his mid-30s who had a headache almost every day of his life for the 10 years before he came to my clinic.  We found that he had significant sleep apnea and the treatment for it has been nothing short of a miracle for him.
Sleep apnea is the most common sleep disorder to present with a complaint of morning headache.  The International Classification of Headache Disorders now has a separate classification for sleep apnea headache.  By definition, the headache is present upon awakening and resolves on its own in 30 minutes or less, and is not better described by another headache disorder.
It has always been presumed that the headaches were caused by the low oxygen levels or high carbon dioxide levels associated with many cases of sleep apnea.  Some studies support this assumption, and other research does not.  Research is also inconclusive about whether treating sleep apnea resolves the headache.  Again, in my practice, I have seen good success.
Sleep apnea is not the only sleep disorder that is associated with increased frequency of headache.  Insomnia, restless legs syndrome (now called Ekbom isease), periodic limb movements, circadian rhythm disorders have all been associated with increased prevalence of headache as is insufficient sleep due to lifestyle choices.
These sleep disorders may cause or more likely exacerbate different types of headache such as migraine, tension headache, cluster and hypnic headache.
Cluster headaches occur in series for several weeks or months (cluster periods) and they have a circadian rhythm with most attacks awakening the patient from sleep.  The location of the pain is around or behind one eye and there is usually swelling, excessive tearing or redness.  There may also be nasal congestion and agitation.
Hypnic headache is a newly described headache syndrome that has been reported only in people older than 50.  It is marked by a dull headache that can vary in location but awakens the patient from sleep usually in the mid to latter portion of the night.  Hypnic headache is not associated with a specific sleep disorder and the prevalence of this type of headache is hard to estimate.
I wish every headache were as easy to cure as it was for my young man with chronic daily headaches.  In fact, in my experience, most of my patients who present with headache as one of the chief symptoms of their sleep disorder usually report a significant decrease in frequency and intensity once we have treated the sleep disorder.
Unfortunately, the research on headache and sleep disorders has often yielded conflicting results with some research  even  failing to show an increase in headache among suffers of sleep disorders much less success with treatment.
One thing is sure, if you suffer from chronic headaches, it is important to rule out any underlying sleep disorders and to optimize the quality and quantity of your sleep.  Sleep problems may not cause the headache, but poor sleep is a powerful trigger.