David Kendall, M.D., is the chief scientific and medical officer of the American Diabetes Association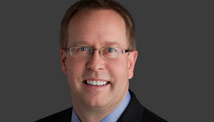 One of the most common misconceptions about diabetes is that the people who develop the chronic disease somehow brought it on themselves. Many believe that people develop type 1 diabetes because of eating too much sugar. Similarly, many believe that people develop type 2 diabetes as a result of overeating and being overweight or obese.
The simple fact is that both type 1 and type 2 diabetes develop as a result of both human factors (genetics and family history in particular) and environmental factors. Scientists have shown that certain genes predispose a person to develop diabetes, while a variety of environmental factors contribute to (or trigger) the development of diabetes.
Type 1 diabetes results when the body's immune system destroys the insulin-producing cells in the pancreas. Type 2 diabetes develops when the cells of the body become resistant to the effect of insulin, and the insulin-producing cells ultimately make less insulin than is necessary.

In both type 1 and type 2 diabetes, scientists have determined that many genes are involved in setting the stage for the possibility that diabetes can develop. If those genes are present, diabetes only will develop if certain environmental factors come in to play, triggering the onset of the disease.
How do we know that environmental triggers are involved in causing diabetes, and not just genetics? One way we know this is by looking at diabetes in identical twins, who share identical genes.
In type 1 diabetes, the "concordance rate" for identical twins is no more than 25-50 percent, meaning that if one twin has diabetes, there is only a 50-50 chance (or less) that the other twin will develop it as well. In type 2 diabetes, the concordance rate approaches 90 percent for identical twins, but it doesn't fully reach 100 percent. That tells us that in both types of diabetes, something in the person's environment has to play a role in the development of the disease.
Scientists have been looking for both specific genes and the most common triggering mechanisms for many years. With type 1 diabetes, the search has been very frustrating, and while many factors have been studied over the years (including viruses, chemicals, and dietary components) there has been very little progress in identifying exactly what those factors might be. But one thing we are certain of is that sugar consumption is not one of the triggers for diabetes. Even if someone knows that they are at increased risk for type 1 diabetes due to a family history, there is no single behavior or treatment we know of that can alter that risk.
With type 2 diabetes, we do know that a major risk factor is being overweight or obese. Being overweight or obese also represents a complex interaction between genetics, environment, and behavior. But we do know that higher body weight is not the sole explanation since not all who become overweight or obese will develop type 2 diabetes. Indeed, most people who are overweight or obese do not develop type 2 diabetes. And many people who develop type 2 diabetes are of normal weight, which means that other environmental risk factors may be involved as well.
No one is to blame for their diabetes. We certainly cannot control the genes we inherit. And while certain environmental and behavior "triggers" have been identified, managing those risk factors can be challenging.
As noted, there is nothing specific yet to be done to prevent type 1 diabetes. Increased physical activity with modest weight loss can lower the risk of developing type 2 diabetes, but does not prevent all cases.
We do know that diabetes can be effectively managed and that by working to control blood glucose levels, people with diabetes can reduce their risk of developing complications. For people with type 2 diabetes, moderate weight loss can be helpful; for everyone with diabetes, eating a healthy diet, increasing physical activity, and using their medications as prescribed are all helpful in the management of this disease.