Lisa Shives, M.D., is the founder of Northshore Sleep Medicine in Evanston, Illinois. She blogs on Tuesdays on The Chart. Read more from her at Dr. Lisa Shives' Sleep Better Blog.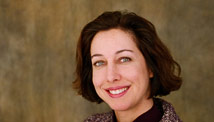 A bizarre, but thankfully, rare disorder has received a lot of press in the past few months and one of my patients asked me about it this week worried that her son was sleeping too much and that he had "that sleeping sickness."
Kleine-Levin syndrome is marked by recurrent periods of excessive sleepiness during which the patient can sleep for 24-48 hours, getting up only to urinate and often to eat.  In fact, other than hypersomnia, that is, the excessive sleepiness with long sleep times, this disorder is characterized by compulsive eating, called megaphagia, hypersexuality, and almost all patients have cognitive and mood dysfunction.