Lisa Shives, M.D., is the founder of Northshore Sleep Medicine in Evanston, Illinois. She blogs on Tuesdays on The Chart. Read more from her at Dr. Lisa Shives' Sleep Better Blog.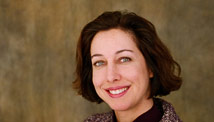 Ten to 15% of Americans suffer from chronic insomnia, defined as the inability to get to sleep or stay asleep, or the inability to get refreshing sleep.
Sleep medications are notoriously ineffective or cause dangerous side effects and dependency. Psychological therapies, much research reports, are as effective in the short term and more effective in the long run than hypnotic medications.
Unfortunately, there are few providers of the cognitive behavioral therapies that have shown to help treat insomnia.
The good news is that there is hope that alternative, non-pharmacologic approaches can improve sleep and daytime function. The term that we use for non-traditional, often non-Western approaches to healing is CAM, complementary and alternative medicine.
A recent review by Sarris and Byrne published in Sleep Medicine Reviews, April 2011, looked at all the randomized, controlled trials published in English and scrutinized the studies for their methodologies and outcomes data.
It turns out that there are some good data proving the efficacy of three CAM treatments: acupressure, yoga and tai chi. The evidence for acupuncture was mixed, as was the use of L-tryptophan, which is an essential amino acid that acts as a precursor to serotonin, which in turn can be converted to melatonin. The most studied herbal remedy, valerian, shows very weak evidence of improving sleep and cannot be recommended at this time.
Melatonin studies were not included in this review but from my own recent review of the literature as well as my clinical experience, the effectiveness of melatonin as a hypnotic agent is very unpredictable. Some people find it extremely useful in getting to sleep and most find it does nothing at all.
If you are going to try something like L-tryptophan or melatonin, one tip I have is to buy products manufactured in Germany, where a lot of research into phytomedicines has been conducted and where the production of these substances is overseen and regulated in much the same manner as pharmaceuticals. Therefore, you know that there is research showing that the substance is safe and effective, and you know that the bottle contains what it says it does in a pure form.
Acupressure uses the same pressure points as acupuncture but instead of needles, it employs gentle pressure from the fingers, or sometimes the feet. You can even learn to do some of the pressure points on yourself.
Both tai chi and yoga, as they are commonly practiced in the West, are slow, gentle forms of exercise that can benefit many chronic health conditions as well as help improve sleep quality and duration.
The information contained on this page does not and is not intended to convey medical advice. CNN is not responsible for any actions or inaction on your part based on the information that is presented here. Please consult a physician or medical professional for personal medical advice or treatment.