When Dr. Sanjay Gupta finished the Nautica New York City Triathlon last year, he called the race "a transformative experience, both mentally and physically." Six weeks after this year's Fit Nation Triathlon Challenge kicked off in Atlanta, one member of the 6-pack has already been taken off medication for his high blood pressure. We wondered what other changes, large or small, the rest of the 6-pack have seen in themselves.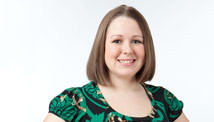 Anastasia Cirricione
Thus far, the biggest change for Stasia Cirricione has been mental.
"I'm gaining a lot of confidence in my body and its abilities. I never thought I'd be able to bike for 75 minutes and then run right after for 15 minutes without stopping. I actually felt AWESOME during the run part. I'm so impressed with the capabilities of my body and I don't know that I would have ever pushed myself to do something like this on my own. I actually look forward to my next workout and enjoy all the aches and pains of getting stronger."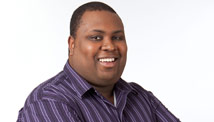 Kendrick Henley
Kendrick Henley has been focused on making lifestyle changes that will last long after the triathlon ends, particularly when it comes to diet. For example, on the day he wrote this blog, he ate soup and half a sandwich for lunch, not the customary cheeseburger he would have chosen months ago.
"The most exciting change that I did not expect occurred when I was getting dressed for work," wrote Kendrick. "I realized that the notch on my belt was too big and I had to tighten it up. That was such a pleasant surprise. I remember when I bought that belt and it was the only belt in stock that big, and I remember being so embarrassed that it was so hard to find. But hopefully soon, my current belt will be too big and just a memory."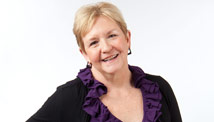 Nina Lovel
Nina Lovel can't seem to go anywhere in her small town without a stranger stopping her in the street with words of encouragement or appreciation. All that extra motivation, plus a new, healthy diet, is making Nina's "58 is the new 28" slogan come true.
"I have lost 7 pounds in a month–that is HUGE! All of my clothes are fitting better, I've cinched up most of them as far as they will go, and some favorite pieces are now baggy.... I have become very focused on healthy eating and have banished all but the most frivolous and occasional empty calories from my life. Proof: were my nutrition to be inadequate, I would not have been able to RUN AN ENTIRE 5K, shaving 6 minutes off my previous times, and feeling great at the finish line!
I definitely need more sleep these days, and while it would be simple to ascribe this to increased physical activity, there's more to it than that. This experience is tugging at much more than my swim, bike and running muscles; it is stretching my mind, my heart and my emotions, often to the point of (happy) exhaustion."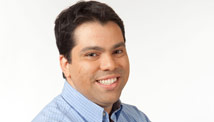 Joaquin Brignoni
Joaquin Brignoni has seen small but powerful changes in himself since training began.
"A sense of great accomplishment seems to stay with me throughout the day when I wake up for a 5 a.m. swim or a 6 a.m. track run. Becoming more disciplined with what I choose to eat has also been very empowering. I actually find myself craving healthier foods. It's a strange but welcomed feeling.
Physically, I'm becoming stronger, lighter and more energetic with every workout. I've managed to lose another 5 pounds and my prehypertension has dropped to a normal level. I'm really amazed and excited about that.
My biggest challenge so far is getting enough sleep! I consider myself somewhat of a night owl but late nights just don't mix well with my new healthy lifestyle. The excitement alone can no longer trump the rest my body really needs. So, I'll focus my energy on getting to bed earlier over the next couple of weeks."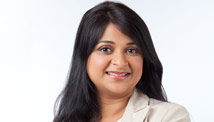 Kas Seerla
Kas Seerla balances life as a stay-at-home mother with her triathlon training. It's been an adjustment for her family but by going to the gym six days a week, some workouts have already gotten easier.
"Of the three [exercises] (swim, bike, run), I would say I've made improvements with the swim. A month ago, I would do a lap and have to wait for five minutes to catch my breath before I could do another lap. Now my workouts are about 45 minutes and I can do 600 yards. Of course I'm still stopping a lot but still a big improvement from a month ago."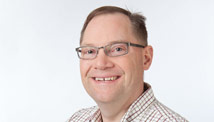 Dr. Scott Zahn
Aside from stopping one of his medications for high blood pressure, Scott Zahn is seeing other, exciting changes in himself.
"I think I have been brainwashed by Laura Cozik, CNN Fit Nation athletic director. I look forward to the workouts and the variety of swim, run and bike keeps it from getting monotonous. In the last two weeks I had planned two rest days, but when those days came I was antsy and needed to do something to get my heart racing.
In the last month there have been more fitness changes than physical changes. I recover faster from my workouts and am able to do more without maxing out my heart rate. I am stronger and feel better. I continue to lose weight, but for about two weeks my weight was stable. This was a little discouraging, but then for no apparent reason I dropped four pounds in just a few days. I needed to put another hole in the belt. That is the second time I have needed to do that since this whole process started! Yesterday I bought a new belt, one that fits."