Lisa Shives, M.D., is the founder of Northshore Sleep Medicine in Evanston, Illinois. She blogs on Tuesdays on The Chart. Read more from her at Dr. Lisa Shives' Sleep Better Blog.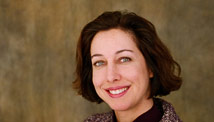 The second time Charlie was awakened by his wife's screams because he was slapping her in his sleep, he decided to move into the guest bedroom.  The third time he hurled himself from his bed and put a big gash in his forehead, he decided to come to the sleep center.
Charlie has REM behavior disorder, or RBD.  For each violent episode, he could recall the dream that he was having that prompted him to action. It is very common, and was true in this case, that when the person with RBD attacks his bed partner, usually he is dreaming that he is saving his spouse.  In the dream, it is the bad guy he is hitting.
RBD occurs when people are able to act out their dreams or usually their nightmares.  Most of us are not able to do this because in REM sleep, which is where we have our vivid dreams, our muscles are very relaxed, almost paralyzed.   If we reason backwards from what happens in RBD, we see that this is a self-protection mechanism so that we don't throw ourselves off a cliff fighting the saber tooth tiger.
We do not know what causes this disorder, but there is a strong association with Parkinson's disease and similar neurodegenerative diseases.  The RBD can precede the development of the neurological disorder by as many as 10 years.  It is important that a physician treating the patient with RBD follow him closely for early signs of neurologic disease.
I keep speaking of the patient as "him" as if  it is always men who are affected.  Indeed, this disease is extremely male-dominant for unknown reasons.  Nine out of 10 cases of RBD occur in men over the age of 50.
Although, I usually have a high suspicion for RBD just from the clinical history, most sleep specialists recommend an overnight sleep study because other disorders can masquerade as RBD.  There is a phenomenon called pseudo-RBD which is caused by obstructive sleep apnea .  OSA tends to be worse in REM and when the patient has an awakening out of REM due to apnea, he can act out his dreams, and the story can be very similar to RBD.   This pseudo-RBD is eliminated when we treat the sleep apnea.   Also, there is a small chance that the person is having nocturnal seizures so the sleep study is important to rule that out.
Although it is sobering to get this diagnosis because of the connection to neurodegenerative disease, the good news is:  1. Not everyone gets Parkinson's disease; 2. RBD is usually very well treated with low dose clonazepam.  Clonazepam is a benzodiazepine which acts as a muscle relaxant as well as a sedative and anti-anxiety agent.
Charlie is now on low dose clonazepam with no further symptoms, and he is very happy to be back in bed with his wife of 50+ years.