It has been just over two weeks since the 6-pack returned to their home cities, and their training for the Nautica New York City Triathlon is officially under way. We asked each of them to share what it's been like getting "back to reality," and incorporating the things they learned in Atlanta.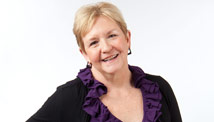 Nina Lovel
I'm about as positive of a thinker as anyone I know, but I'm not gonna lie -my first full week as an official "6-packer" was rough!!! Not for reasons you might think, however; rather, because I came down with the flu on my second day home from the kickoff!
Eating habits – Now HERE I have experienced a revolution! Over the kickoff weekend, having Frances Largeman-Roth hang out and consult with us, I internalized more nutrition knowledge than I realized.
Suddenly, before anything goes in my mouth, it has to have a redeeming property: It must WORK for me! If it doesn't fuel my energy, restore my muscles and bones, hydrate me, balance my electrolytes, or otherwise support my training, it can't be mine.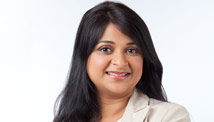 Kas Seerla
The first week of training was not too bad. The second week got tougher as the duration and intensity picked up. Since my swimming is not efficient, I get tired faster.
One of the workouts that I had to do on my own was a brick (swim/run). After the swim, I was so dizzy that I couldn't get on the treadmill. I went home and contemplated what to do. I was exhausted and tired but willed myself to go back to the gym and completed my run workout.
Previously, if I felt tired, I would stop. Now, I push on even if I don't have any energy, I try to make sure I complete the workout because if I don't I am going to pay for it later. I know I will never get this time back.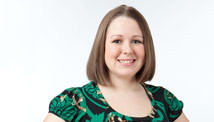 Anastasia Cirricione
I wanted to start eating clean as much as possible so I went through my cupboards and cleaned out some of the unhealthy lurkers as to not be tempted. Goodbye, mac and cheese. Hello, fruits, veggies, natural peanut butter, homemade pasta and pizza sauces. I feel so much better when I eat clean and eat regularly (5-6 times a day).
My workouts have been strenuous. I had a private yoga session that kicked my butt! I couldn't lift my arms above my head for 2 days. It made getting dressed interesting. I powered through, though. Run, Swim, Bike, repeat.
My parents have even adjusted our weekly family meal to reflect some healthier options: Steamed broccoli instead of broccoli and cheese, lighter salad dressings, etc. My friends have been a hoot in this whole process. I had to pick up an order at lunch last week under the name "Triathlete Stasia." I must say that was pretty humiliating and humorous all at the same time.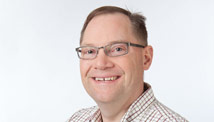 Dr. Scott Zahn
It's been just over two weeks since the kickoff weekend, and I am getting back into "real life." It is hard to call it real life because it is so different from my previous real life. Workouts are now a regular part of my daily routine. I even feel a little weird when I have a day that I don't work out – like something is missing.
I was able to run 4.8 miles on the treadmill this past weekend. Well, I'll be honest I ran/walked, but did run about 3.75 miles of it. That is the farthest I have gone so far since training started and probably the farthest I have ever gone . . . so far!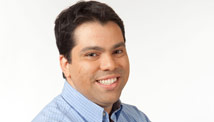 Joaquin Brignoni
My first official weeks as a 6-pack member have been challenging yet uplifting in many ways.
Some of my biggest challenges are balancing my responsibilities, job search, family duties and new training schedule.
I love getting up at 6 a.m. and taking a run. I keep myself motivated by imagining that I am running through Central Park. It gives me energy, it is fun and I find that it helps me clear my mind for a productive day.
Swimming is my biggest challenge. I am focused on breathing with the proper technique for now but hope to look like Aquaman as I swim across the Hudson River six months from now.
I am eager to get on the road with a bike. I see myself flying down the Westside highway when in reality I am in my spin class at the Y.
So, as you can see, I use visualization to make the best out of the training and to focus on the goal when my calves are cramping and my thighs are about to explode.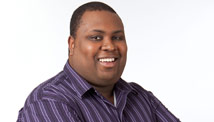 Kendrick Henley
I came back from Atlanta all pumped up! I have started training five days a week. I am able to do the workouts and finding that I am getting stronger with each workout. The swim class that use to leaving me feeling so tired and drained for two days at a time no longer does that. In fact, I now swim multiple times a week.
One of the major takeaways from the kickoff besides the training was when Coach Laura Cozik, said, "triathlons are 50% nutrition."
This is very poetic because nutrition remains the most difficult part of this journey, and the most difficult change to make. I am eating healthier, but I find that I have days when I do not make the best food choices.  I know that nutrition remains my biggest obstacle, but I have to remember to take it one day at a time.