Lisa Shives, M.D., is the founder of Northshore Sleep Medicine in Evanston, Illinois. She blogs on Tuesdays on The Chart. Read more from her at Dr. Lisa Shives' Sleep Better Blog.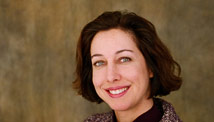 Kerry was 32, the mother of three small children, and she was falling asleep several times a day. She sometimes had to pull over and take a nap when she was driving even though she was only running an errand in her own neighborhood.  She also complained of "fainting spells" that she was told were due to "low blood pressure or low blood sugar."
It was a miracle that she had not wrecked her car and killed herself or her children.
She had symptoms that were textbook for narcolepsy but she was not being treated.  There are excellent treatments that allow people to live very normal lives, although I'm not sure brain surgeons or air traffic controller would be great job choices for them.
Narcolepsy is marked by extreme daytime sleepiness. Patients will usually report actual sleep attacks, where profound sleepiness comes over them and they can't resist the urge to sleep.  They could be in conversation with someone, in the midst of eating a meal or driving along the highway.  Another classic symptom, one that is unique to narcolepsy and is often confused with sleep attacks, is cataplexy.  Cataplexy is a sudden weakening of the muscles, either full body, in which case, people crumble to the ground as if they have fainted, or it can affect select muscles say of the hands or face.  People are awake, at least at the beginning of the episode.
Two other symptoms that give us a clue that a person has narcolepsy are "hypnogogic hallucinations," or hallucinations that occur as the person is falling asleep, and sleep paralysis.  People see or hear things, for example, thinking that someone is in the room, and usually it startles them and freaks them out.  We call them hallucinations because the patients think that they are still awake, but really they have slipped immediately into REM sleep and have started dreaming. If they occur upon waking, we call them hypnopompic hallucinations.
Sleep paralysis occurs upon waking, in the morning or from a nap.  People wake up, open their eyes and then realize that they can't move their bodies.  It usually lasts only a few seconds, sometimes a minute or two at most, but it is long enough to be very frightening.
In the past, many people with narcolepsy had symptoms for years before they got an accurate diagnosis.  Often, they were told that they were lazy and unmotivated. Undiagnosed narcolepsy can have devastating effects on academics and work.  Sometimes it was misdiagnosed as depression, drug abuse or, when hallucinations were reported, schizophrenia. I have seen patients with a clear history of cataplexy who were told they had seizure disorders or syncopal (fainting) episodes.
The good news is that narcolepsy is better recognized now by general practitioners.  Certainly a sleep doctor would be suspicious usually at the first interview if a person had some key symptoms. We test for it by doing an overnight sleep study (polysomnogram) to rule out other more common sleep disorders such as obstructive sleep apnea, and to ensure that patients have adequate sleep for the study that we run the next day which is called a MSLT (multiple sleep latency test).  We also call this a nap study, because we ask patients to get into bed every two hours and try to nap.  We calculate if they fall asleep, how fast they fall asleep and whether they have REM sleep.
Narcolepsy is really a disorder of sleep state instability or, another way to put it is, there is slippage between wake and REM sleep specifically.  All the symptoms can be understood as manifestations of REM intruding into daytime wakefulness, but also we know that wake intrudes into sleep.  People with narcolepsy have very disrupted sleep and little slow wave sleep, which is the deepest sleep.
Narcolepsy affects somewhere between 0.025-0.05percent of the population.  Many people will tell me that they think that, for example, their grandfather had narcolepsy because he could fall asleep "any time, anywhere."  Given how rare narcolepsy is, it is more likely that he had sleep apnea which can make people so tired they have sleep attacks that resemble narcoleptic sleep episodes. Narcolepsy symptoms usually appear in teens and young adults, although there are many reports of people developing this disorder later in life.
We know that most cases of narcolepsy are caused by a loss a wake-promoting neurotransmitter called hypocretin (aka orexin).  We don't know what causes the loss of these neurons but it appears to be secondary to autoimmune destruction.  We don't know what triggers this cell destruction but it is hypothesized that it may be a viral infection.
In dogs, narcolepsy was found to be caused by a genetic mutation, but after years of searching the human genome, researchers could not find a similar genetic cause in humans. There is a blood test called HLA-DQB1*0602, which is usually positive in patients with clear-cut narcolepsy with cataplexy but this only shows that the disorder is probably an autoimmune disorder. And many people are positive for this test who never develop narcolepsy.  It is not a test that is clinically very useful and is generally used only in research.
We have good medications to treat narcolepsy.  For daytime sleepiness, we usually use modafinil, which is a wake-promoting agent that is far gentler with fewer side effects than the traditional amphetamines that were used for years.  The newest drug to treat narcolepsy is sodium oxybate, which is a strong sedative that is used to consolidate sleep and help narcoleptic patients achieve more deep sleep.  It also can control cataplexy, although how it does this is not fully understood.
I have seen so many narcoleptic patients come to me as complete wrecks because the symptoms can cause such havoc on their personal and professional lives, which in turns leads to depression and despair. But when the patient gets the needed treatment, it is really like he or she is a new person with a new lease on life.
Kerry was no exception.  When I told her that the test results confirmed my suspected diagnosis of narcolepsy and that we could start the medications right away, she wept with relief but also frustration at not getting the diagnosis earlier as well as anger at herself for not getting another medical opinion years ago when her problems started.  Within days of starting the modafinil and sodium oxybate, she felt better than she had in years.