Lisa Shives, M.D., is the founder of Northshore Sleep Medicine in Evanston, Illinois. She blogs on Tuesdays on The Chart. Read more from her at Dr. Lisa Shives' Sleep Better Blog.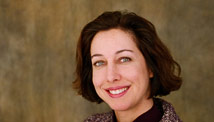 Emily is an 8-year old girl with no past medical problems who was brought to my sleep center by her mother because of "terrible nightmares." Her mother reports that at least three times a week, Emily "wakes up with a blood-curdling scream."
Her parents usually find her sitting up in her bed, with her eyes wide open; she appears terrified and acts agitated and confused. When this first started, they would try to hold her and comfort her, but she would push them away and appeared even more upset, so now they just watch her until she goes back to sleep which is usually within a few minutes. Emily has no memory of these episodes.
They seemed to start a few months ago and were becoming more frequent. Her parents can almost set their clock by these episodes because they occur two hours after she falls asleep ,which these days is around 9:30 pm. Mom is worried that Emily might have "psychological problems." She does well in school and appears to be a happy child. She does appear tired lately, her mother reports, but never naps. She has had strep throat in the past six months and in general she gets frequent sore throats.
This is a classic presentation of night terrors, a common parasomnia that occurs in 1%-6% of children. They are very unsettling to witness, because an episode begins with a piercing scream and children appear terrified. They are found to have rapid breathing, racing heart and sweatiness. However, it is rare for children to report a nightmare associated with the night terror and typically they do not remember the night terror episode. And night terrors almost never represent a psychological or psychiatric problem in children.
We don't know what causes night terrors but they are classified among the arousal disorders, or  conditions in which someone seems half-awake and half asleep, partially aroused from a deep sleep. Actually, the children are only partially awake even though their eyes are open. They do not respond to their environment and, as Emily's parents discovered, they seem more upset if someone attempts to comfort them or wake them. Sometimes, they can fall out of bed or have a sleepwalking episode associated with the night terror so it is good that Emily's parents stay with her until the episode is over.
These and other parasomnias such as sleepwalking do tend to run in families. Causes can include include sleep deprivation and obstructive sleep apnea. In this case, partial sleep deprivation was determined to be a contributing factor. Emily had been accustomed to going to bed at 8 p.m., but a few months before the night terrors began her family started eating dinner later because her father was coming home late. Therefore, her bedtime was pushed later by one to two hours.
When she returned to her 8 p.m. bedtime, the night terrors decreased to once a week. I was still concerned that her large tonsils and rough breathing at night meant that she might be at risk for obstructive sleep apnea.
Sure enough, Emily was found to have moderate obstructive sleep apnea that resolved after a tonsillectomy with adenoidectomy. The night terrors decreased to one episode every two or three months. The chances are that she will outgrow the night terrors completely when she enters her teen years.