Lisa Shives, M.D., is the founder of Northshore Sleep Medicine in Evanston, Illinois. She blogs on Tuesdays on The Chart. Read more from her at Dr. Lisa Shives' Sleep Better Blog.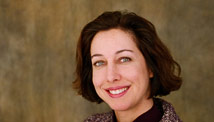 Last week, I talked about CPAP (continuous positive airway pressure), which is the gold standard therapy for obstructive sleep apnea. As promised, this week I will discuss the other treatments.
Although not all patients with OSA are overweight, we think that about 80% are overweight or obese. For these patients, weight loss would almost always improve and sometimes eliminate their OSA. There is research that shows that even a 10% loss of total body mass can reduce the number of apneas per hour by 50%.
The Catch 22 is that having OSA makes losing weight difficult. In fact, there are studies that indicate that OSA may be one of the causes of weight gain. I think that it is unrealistic to think that weight loss is an appropriate first line approach for treating OSA in overweight patients because the untreated sleep apnea is most likely sabotaging their efforts at weight loss. My approach is to treat the sleep apnea and then work on weight loss with the carrot always being that one day patients may be truly cured of their sleep apnea.
Most patients have worse OSA when they sleep on their backs; a few have it only when they are on their backs. A sleep study in a sleep center (as opposed to at home) will break down how many apneas occur while the patients sleep on their sides and on their stomach versus on their back. The sleep physician can also see if the oxygen drops in all positions or only when the patients sleep supine (on the back).
If a people have sleep apnea only when they sleep on their back, then they have "positional sleep apnea" and we can treat them with positional therapy. This usually involves a T shirt with pockets sewn into the back into which are placed tennis balls, Styrofoam cubes or small beach balls. There are also belts with Velcro in the front and some ball or cube in a pocket in the back. The whole objective is to make the patients instinctively roll back onto their sides if they try to go onto their backs while they are sleeping. While it is rare for this to completely treat OSA, it can be used as an adjunct therapy. Sometimes, if patients can't tolerate other therapies but will do this one, then I think it's better than nothing.
Because obstructive sleep apnea is an anatomical disorder, there has always been great hope that there could be a surgical cure. Unfortunately, it hasn't panned out yet. There are at least five surgical approaches so I cannot discuss them all here in detail, but I could do another column if there is interest.
The most commonly performed surgeries are ones aimed at reducing pharyngeal tissue, the classic one being the UPPP (uvulopalatopharyngealplasty). The American Academy of Sleep Medicine recently sponsored a study of surgical therapies for OSA. The researchers found that pharyngeal surgeries have a low success rate and high complication rate, including risk of death, and these surgeries are not recommended as standard treatment.
There is a simple office procedure whereby the otolaryngologist implants small filaments to stiffen the pharynx, the medical name for the throat. This is considered appropriate for people who have only snoring and no OSA on their sleep study.
The most successful OSA surgery, and the one with the lowest complication rate, is called maxillo-mandibular advancement. It is however considered invasive, technically challenging and has a long recovery period. It involves bisecting the upper and lower jaw and extending them forward with titanium plates.
There is a new therapy called Provent whose effectiveness rates are low, but it is relatively non-invasive and less cumbersome at first glance. It consists of small plastic valves that fit into the nostrils which are held in place by an adhesive flap over the outside of the nostril. Even the manufacturer admits that this should not be considered a first line therapy. At best, it can lower the number of apneas per hour by 50%. It works via a valve system. The valve opens when the patients breathe in and closes when they breathe out thereby creating resistance that in turn creates a back pressure in the throat that can serve to prop it open. Many patients find it so difficult to exhale that they cannot tolerate the therapy. Others think that it works well for them, but when we do a sleep test with them wearing the Provent, we find that they are sleeping all night with their mouths open which defeats the treatment mechanism. Still, this treatment is worth a try for mild to moderate OSA or people who cannot tolerate CPAP or the oral appliance. This is a prescription item and presently is not covered by insurance, but it is fairly affordable.
The final treatment I will discuss is the oral appliance, also known as a mandibular advancing device, because this is really the true alternative to CPAP. The oral appliance is considered, by the American Academy of Sleep Medicine, to be an appropriate first-line therapy for mild to moderate OSA and an appropriate second-line therapy for patients with severe OSA if they cannot tolerate CPAP. I call this a rich man's bite guard.
There are many manufacturers, but basically it does look like a bite guard with the exception that the lower jaw is moved forward relative to the upper jaw, which opens the airway and can put tension on the pharyngeal tissues as well as encourage the tongue to stay forward. It is less reliably effective than the CPAP and it is hard to predict which patients are the best candidates so for now we use the severity level as a guide.
However, I have seen patients with severe OSA who are treated remarkably well with the oral appliance and others with milder sleep apnea not helped at all. I used to discuss this as a treatment option only with patients who had mild or moderate OSA but now I discuss it with all patients even those who are severe because the oral appliance is being advertised so heavily by dentists that I know my patients will read about it and wonder why this is not a good option for them.
The oral appliance looks so much less cumbersome than the CPAP that readers might be surprised to learn that it is not without its own discomfort and side effects. Well known side effects are: excessive salivation, jaw pain, teeth shift and/or change in bite. Again, this is quite different from a bite guard in that it pulls the lower jaw forward and places it in quite an unnatural position for eight hours. And this is a new enough therapy that we are only now having thousands of patients who have used it for many years and so we are now starting to see some long-term consequences.
Ideally, the diagnosis of OSA should be done by a sleep physician as should the discussion of the long-term health consequences as well as all the treatment options. A comprehensive sleep center will do the type of thorough testing required to know if your sleep apnea might respond well to treatments other than CPAP. They will have the knowledge of the latest therapies.
They will also know how to combine therapies and sometimes avoid CPAP. For example, I have a patient with severe OSA who is well-treated using the oral appliance, positional therapy and the Provent. She is thrilled and so am I. I have many other patients who combine two therapies and are adequately treated and can feel the difference in their energy and alertness. Although, the CPAP is the best choice for many people, a sleep physician can take a creative approach and use the latest research to help many patients treat their OSA without using a machine.