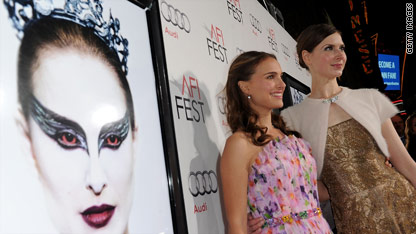 Stuffed and content from your Thanksgiving? Here's good news—all that turkey may not be as detrimental as you thought. Read on about high protein diets.
Every Friday, we'll give a Web shout-out to interesting, quirky or bizarre diet-and-fitness news and trends. Tell us your suggestions for interesting stories, posts or websites that caught your eye.
European study identifies most effective diet
Eating lots of protein and skimping on refined starch is the best weight maintenance diet, reports a Danish study. Researchers at the University of Copenhagen compared the results of five different weight-maintenance diets on almost 800 European families.
Their conclusion: The most effective is the low-glycemic diet - which means more lean meats, beans, low-fat dairy and less refined starch such as white bread and white rice. The glycemic index measures how carbs break down and changes our blood sugar levels. Foods that spike the blood sugar are assigned higher glycemic index numbers. For example, lima beans, peas, legumes and lentils have glycemic index below 55, while white bread, corn flakes and white rice have GI above 70.
The findings in the New England Journal of Medicine stated that the low-glycemic diet was the easiest to adhere to among the five weight-maintenance diets assigned.
But James O. Hill, director of the Center for Human Nutrition at the University of Colorado, who was not involved in the study told the Los Angeles Times, "There is not much difference among the groups right now," about the five different diets.
Natalie Portman's "Black Swan" workout
It may look effortless on film, but Natalie Portman worked five hours a day, six days a week to portray a ballerina in the soon-to-be-released "Black Swan."
She trained with Mary Helen Bowers, Ballet Beautiful founder (pictured above with Portman), six months before filming and trained in the morning and evening on the set. Between takes, Portman would swim to give her joints a break, Bowers told Elle.
Why do ballerinas have such lean figures?
"Ballet targets smaller, secondary muscles that you don't often use—instead of working your quads it works the inside and the back of your leg," Bowers told the magazine. She said ballet requires using inner thigh muscles  and "you're squeezing your butt to make sure you're perfectly lifted."
"Black Swan" arrives in theaters December 3.
Who, me? Overweight?
Maybe it's all those trick mirrors in stores or expanding vanity sizes.
As many as one in four overweight women believes her weight is normal. A study published in Obstetrics & Gynecology surveyed 2,200 low-income women in Texas, showing that body-image distortion tends to favor large sizes.
The docs call them misperceivers.
While self-esteem matters, has it gotten to the point where overweight women don't realize their own health risks? To be fair though, about 16 percent of normal-weight women thought they were overweight.
Animals (even the sewer rats) have gotten bigger
It's not just kitty cat or fido that have packed on the pounds over the decades. Even lab rats and street rats have become heavier, according to a  statistical analysis of more than 20,000 animals published in the Proceedings of the Royal Society B.
The mystery is that lab rats, mice and primates are fed highly controlled diet.  So why are these animals getting fatter, Discovery News asks. Rats living on the streets of Baltimore were 40 percent heavier in 2006 than in 1948. The researcher team found that all animals' weight increased over periods that spanned at least 10 years.
The findings suggest environmental factors (beyond diet and exercise) might be to blame for the obesity epidemic, according to Nature News.
Pitfalls of a French diet
A French diet that Kate Middleton's mother used to lose four pounds in four days is "unbalanced," reports the Telegraph.
The Dukan diet, named for a French nutritionist, recommends eating a high protein and low carb diet that relies on prawns and cottage cheese.  While it's helpful for rapid weight loss, the pounds return with a vengeance.  Researchers at the Institut Pasteur in Lille, France,  found that the Dukan had too much protein content, and lacked fiber and vitamin C, reports the British newspaper.