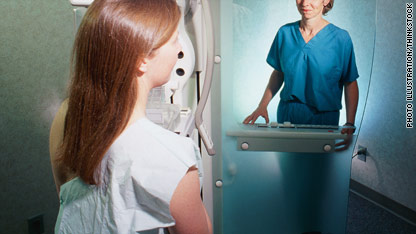 Recently, I heard the expression "cancer screening engine."  It was used in the context of cancer screening being very powerfully focused, with a momentum that—for better or for worse—is hard to alter. The public fracas over the U.S. Preventive Service Task Force's guidelines for mammograms a year ago this month is an example of the depth of resistance.
The cancer-screening engine has permeated doctors' thinking as well, as shown in a recent study in the Journal of the American Medical Association. Thousands of patients with advanced (incurable) cancer, were getting routine screening tests (PSAs, mammograms, colonoscopies) for other cancers.
This, of course, is incorrect medicine. Any patient with a life expectancy of less than five years (whether from cancer, heart disease, or emphysema) should not be getting screening tests. Screening tests will not prolong their life or improve their quality of life. On the contrary, treatments for new diseases will likely impair the quality of their remaining time.
Most doctors know this, or should know this. Yet, the cancer-screening engine rolls on, oblivious to the fact that screening is a nuanced proposition that needs to be considered differently for different groups of patients.
As much as I hate to think about it, there are likely profit motives mixed in. There are all sorts of commercial entities that stand to gain with an aggressive indiscriminate screening message. Mammography is a big business. Imagine a high-tech product (iPhone or Android for example) that 25 percent of the population needs to purchase every single year. Somebody, somewhere, is raking in boatloads of money.
This is not to deride screening, or the important work that advocacy groups have done. As a primary care doctor, screening is one of the things I address with every patient at every visit. But the accuracy and specificity of these cancer screening tools are nowhere near as absolute as we would like—or as the public believes.
Unfortunately, conveying nuance and uncertainty is not a strong suit of the media, the public discourse, or doctors, for that matter. Everyone wants clear, definitive answers from a situation that will never be able to offer one.
I am an admirer of the American Cancer Society and the breast cancer awareness groups, but I get concerned when advocacy eclipses reality. As a result of years of advocacy work, most of the public currently believes that one of every eight women gathered in a room will get breast cancer. They are also under the impression that mammograms are perfect binary tests, sort of like light switches—they flick on to indicate cancer or flick off to indicate not.
Neither of these statements is true; the reality is far murkier. But complex, imperfect scientific facts rarely translate into sexy poster slogans.
Cancer screening is critically important in medicine. But there is a danger that the screening engine in our society is a one-track train, plowing forward, staying "on-message," not to be bogged down with conflicting data, nuanced reasoning, or messy statistical analyses.
Danielle Ofri is associate professor of medicine at New York University School of Medicine and editor-in-chief of the Bellevue Literary Review. Her most recent book, "Medicine in Translation: Journeys with My Patients," is about the care of immigrants and Americans in the U.S. health care system.