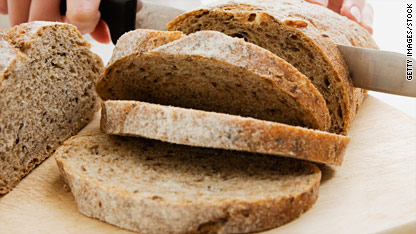 When healthy foods come in large quantities, it can backfire and make the kids fat.
Every Friday, we'll give a Web shout-out to interesting, quirky or bizarre diet-and-fitness news and trends. Tell us your suggestions for interesting stories, posts or websites that caught your eye.
Heavy kids eat too much healthy food
Who eats more fruits, vegetables, fish, brown breads – overweight or normal weight kids?
The results from a study in Norway might be surprising.
Normal weight kids consumed more carbonated drinks and ate processed foods such as burgers, sausages, biscuits, processed pizza and sweets. Overweight kids ate more healthy foods such as fruit, vegetables, fish, brown bread and potatoes than children of normal weight.
It's not healthy food that's making them pack on the extra pounds – it's the portion size, according to a study from Telemark University College, Norway and the Norwegian Institute of Public Health.
Another factor: Overweight children were less physically active and were more likely to have obese parents.
Three states not loco for Four Loko
Washington voted to ban the sale of alcoholic energy drinks after a group of college students got sick from consuming a drink nicknamed "blackout in a can." This followed after nine Central Washington University students were sickened at an off-campus party last month after drinking Four Loko.
Michigan and Oklahoma have already banned Four Loko. And Sen. Charles Schumer of New York has called for his state to ban the controversial drink.
Obesity growing in developing countries
Developing countries are facing a health threat  other than lack of clean water or sanitation – obesity.
The Lancet reports that low-income countries cannot cope with the health consequences of wide-scale obesity. Rates have already increased in nations including Brazil and South Africa, reports the BBC.
Growing obesity means greater risk of chronic diseases, such as cardiovascular diseases, diabetes and cancer,  health experts warned.
Blame top chef
Nearly three-quarters of restaurant chefs in a Penn State University survey reported that they could reduce 10 percent of the calories in meals without affecting the yumminess. And 21 percent of the chefs said they could trim at least 25 percent of the calories.
These small changes could have major impacts on the obesity epidemic, according to the news release. But the researchers speculated that the chefs might not want to modify their dishes because it could hurt sales or their restaurant's reputation.