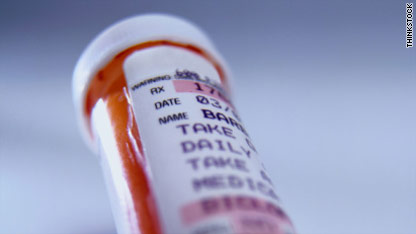 Rural teens are 26 percent more likely to use prescription drugs for non-medical purposes than are urban teens, researchers report in the  JAMA Archives of Pediatrics and Adolescent Medicine.
Non-medical prescription drug use  is a growing problem that increased 212 percent among U.S. teens from 1992 to 2003, according to the study. It is an area of concern because it's associated with the use of other drugs including cocaine and heroin, and in problem behaviors such as gambling, increased sexual activity, and "impulsivity," the study said. "Individuals who use prescription drugs earlier in life have a greater chance of later developing prescription drug dependence," the authors wrote.
Researchers from the University of Kentucky College of Medicine analyzed data from the 2008 National Survey on Drug Use and Health, produced annually by the Substance Abuse and Mental Health Services Administration. The survey included data for 17,872 teens ages 12 to 17; just over half  lived in urban areas, and 17.1 percent of respondents lived in rural areas.
The data revealed that urban and rural youths had the same rates of illicit drug use, which includes heroin, cocaine, marijuana and hallucinogens. But 13 percent of rural teens reported ever having used prescription drugs for non-medical purposes, compared with  10 percent of urban teens.  Among rural teens, 11.5 percent  had used pain relievers non-medically, compared with 10.3 percent of urban teens;  3.5 percent of rural teens had tried tranquilizers non-medically, compared with 2.5 percent of urban teens.
The study finds that non-medical prescription drug use was more likely if rural teens reported poorer health, depression or other substance abuse. Living in a household with two parents decreased the odds of  such use by 32 percent and enrollment in school also decreased the rate. The authors note that both family involvement and school based interventions are a good target for fighting the problem.
"The National Center on Addiction and Substance Abuse at Columbia University did a study of urban and rural differences in substance use a decade ago and found that young teens (eighth-graders) living in rural areas were likelier to use tranquilizers than their big city peers," said Susan Foster, CASA Columbia's vice president and director of policy research and analysis. "They also were likelier to smoke, drink and use other drugs. Since that time, much research has shown that young teens with health and mental health problems that are not being treated adequately are likelier to turn to addictive substances, that prescription drugs are there for the taking in medicine cabinets across the country, and that parents are the greatest influence–for better or worse–in whether a young person turns to these drugs. Early intervention is key though, since in most cases addiction has its origin in the teen years."