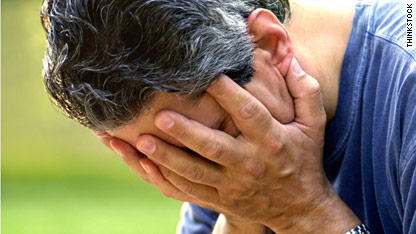 Bipolar disorder and substance abuse are the most common psychiatric disorders linked to suicide in veterans, according to a new study.
The study looked at the medical records of more than 7,000 vets who took their own lives, and found that male veterans with bipolar disorder were about 3-times more likely to commit suicide; while female bipolar vets had a sixfold increase.
"Approximately 25 percent of veterans are diagnosed with at least one psychiatric condition," said Mark Ilger, a psychologist at the VA Hospital in Ann Arbor, Michigan, and the lead study author. "We wanted to see who might be at the greatest risk of committing suicide."
Substance abuse, which includes both drug and alcohol use, correlated with a twofold increase in suicide risk for men, and a sixfold increase in women.
"Substance use can lead to depression, can lead to interpersonal problems, and work problems, and can make life difficulties pile up for people," Ilger said.
He went on to say that researchers had a difficult time explaining why psychiatric conditions seemed to affect women more than men as it relates to suicide risk.
"We don't know for sure why, but our thoughts are that women may be less comfortable discussing their psychiatric problems in the VA," he said, "So, for something to come onto the clinicians' radar in female patients, it may have to be a little more severe."
Interestingly, the report shows post-traumatic stress disorder, or PTSD, had the weakest association with suicide risk of all the psychiatric disorders studied, including depression and anxiety.
In recent years, Ilger says, the VA system has instituted several new screening programs to assess vets" psychiatric risk, and this new information may help clinicians better identify service members at the greatest risk for committing suicide.
"In terms of interventions, the VA is doing more regular mental health screening, mandatory screening for depression, PTSD and substance abuse disorders. Knowing better what the risk factors are, and rolling out screening measures is an important step."