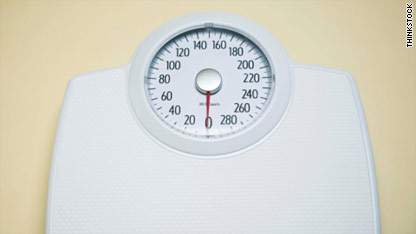 The U.S. Food and Drug Administration has rejected the approval of Qnexa, an experimental drug used to treat obesity.
The FDA told the drug maker, Vivus, that the drug could not be approved in its present form, the company said Thursday in a statement. Qnexa is a combination of two older medications: phentermine, an amphetamine that made up the "phen" half of Fen-Phen, the diet drug pulled from the market in the 1990s after some users developed heart problems. The second component of Qnexa is topiramate, an anti-seizure medication that's been used to treat a range of conditions, including alcoholism.
The FDA's decision does not come a surprise. In July, an FDA advisory committee recommended Qnexa not be approved, citing concerns ranging from heart issues to psychiatric side effects. The company says it is not going to give up. "We remain confident in the efficacy of Qnexa and look forward to continue working with the FDA towards the approval for the treatment of obesity," said Leland Wilson, chief executive officer of Vivus.  The company plans to respond to the FDA around mid-December.