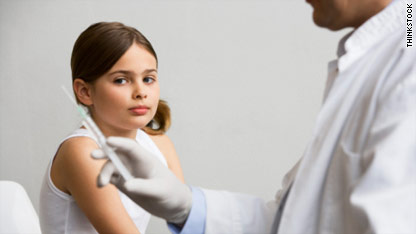 California is in the middle of the worst outbreak of whooping cough in 60 years.  According to the state health department, there are now 6,257 confirmed, probable and suspected cases of the disease. Ten people have died.
"Unfortunately and tragically we have had 10 deaths, all in infants under 2 years of age," said Dr. Kathleen Harriman, California Department of Public Health. Nine of the 10 infants were Hispanic and several had family members with "cough illness," according to Harriman.
Harriman was in Atlanta on Wednesday where the Center for Disease Control and Prevention's Advisory Committee on Immunization Practices (ACIP) is in the first day of an annual tw0- day meeting. The panel makes recommendations on how to reduce vaccine-preventable diseases. ACIP also recommends when vaccines should be administered, how many doses should be given and at what interval. Harriman's advice to the committee–anyone that has not had Tdap–the pertussis vaccine–should have one.
The committee voted to recommend that teens receive the vaccine between 11 and 12 years of age. Those who have not had the vaccine or don't know their vaccine history should be immunized as soon as possible. Adults 19 to 64 years old should get a single dose of Tdap in place of the Td (tetanus and diphtheria toxoids) vaccine.
Whooping cough is a highly contagious disease that affects the respiratory system and causes uncontrollable, violent coughing. It gets its name because of the "whooping" sound the person makes when coughing and breathing in. While relatively rare in this country, there are still several thousand cases reported here in the United States each year.
The committee also voted on the meningococcal vaccine, recommending children be vaccinated between 11 and 12 years old, and given a booster shot at age 16 to protect against waning immunity. For teens vaccinated between the ages of 13 and 15, the booster would be given five years after the first dose until the age of 21.
Thursday the committee will look at human papillomavirus (HPV), influenza and rotavirus vaccines.
The recommendations from the CDC Advisory Committee go to the CDC director and the secretary of Health and Human Services for final consideration.