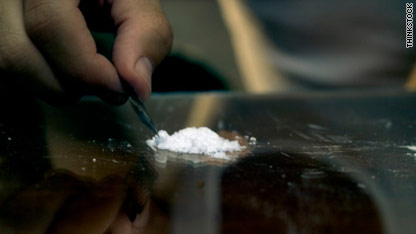 Although health experts and most parents know that some teens experiment with drugs, many kids often do not voluntarily admit to using illicit substances, even when they know they could undergo a drug test that could prove it.
In a study published Monday in the journal Pediatrics, researchers at Wayne State University in Detroit, Michigan, surveyed more than 400 high-risk urban teens and their parents or caretakers. After asking about drug use (marijuana, cocaine, opiates, alcohol, tobacco) in a questionnaire, teen and adult hair samples were taken and tested for cocaine and opiates. The data found that young people were 52 percent more likely to test positive for cocaine in their hair samples than they were to actually report using cocaine on their questionnaires.
Researchers found that adults, like their children, also significantly underreported their own drug use. Parents and caretakers were 6.5 times more likely to test positive for cocaine use in a hair samples, and 5.5 times more likely to test positive for opiates, than they were to report using these drugs in their questionnaire. Investigators were not surprised.
"They are giving socially acceptable responses," noted study author, Dr. Virginia Delaney-Black, assistant director of the Children's Research Center at the Children's Hospital of Michigan. "People are not willing to admit to drug use so freely as they are other things."
"We've known from other studies that adults downplay their drug use," Delaney-Black continued. "This is the first time we've documented it in teens."
The authors also discovered that parents underestimate their teens' drug use, leading researchers to believe that questioning teens or their caretakers about drugs was not the best way to estimate substance use. They concluded other test methods were necessary to gauge the real extent of teen drug abuse.
"This study was designed with pediatricians in mind." said Delaney-Black. "So we tell them, if doctors need the information, if they know their patients have a good chance of drug involvement, they can't rely on what they are told. They need to test teens further."